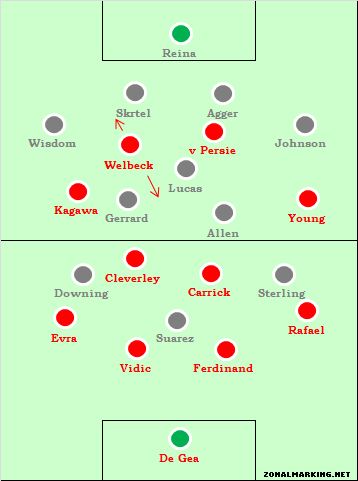 Manchester United dominated the first hour, then hung on in the final stages.
Sir Alex Ferguson named Danny Welbeck in his starting XI, with the out-of-form Antonio Valencia on the bench. Jonny Evans was out injured, so Rio Ferdinand and Nemanja Vidic played at the back.
Brendan Rodgers kept Daniel Sturridge on the bench, preferring Stewart Downing and Raheem Sterling.
Liverpool fought back in the second half, but took too long to get going, and United dominated the majority of the game. Read more »