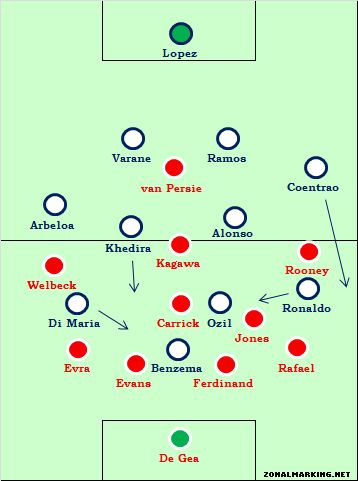 A headed goal for either side – and all to play for the in the second leg.
Jose Mourinho chose Rafael Varane at the back, and Karim Benzema upfront – elsewhere, his side was as expected.
Sir Alex Ferguson named a very positive starting XI, with four outright attacking players in the side – Danny Welbeck and Shinji Kagawa both started. Jonny Evans played at centre-back rather than Nemanja Vidic.
Real Madrid dominated in terms of possession, territory and shots – but both sides had chances to win the game. Read more »