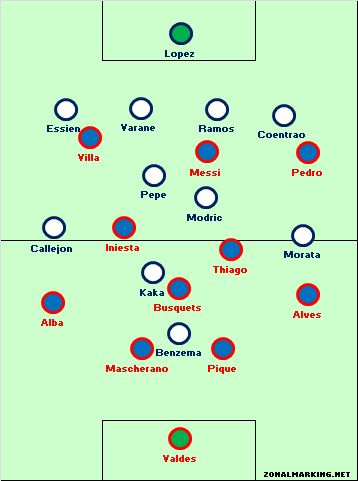 Sergio Ramos nodded in a late winner, as Real beat Barca for the second time in a week.
Jose Mourinho rested his entire midfield and attack ahead of the game against Manchester United, and reshuffled in defence, too.
Jordi Roura was without Xavi Hernandez so played Thiago Alcantara. He played Javier Mascherano instead of Carles Puyol, and David Villa rather than Cesc Fabregas.
This was the sixth Clasico of the season and the third in the last five weeks. On the basis that (1) This wasn't a particularly important game for Real and (2) A usual tactical review would go over a lot of old ground, here are ten bitesize points. Read more »