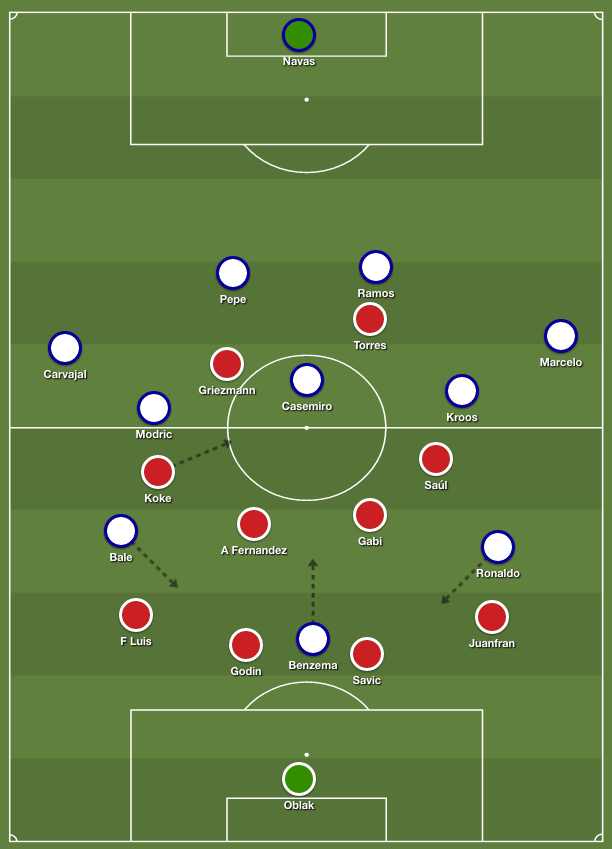 Atletico Madrid started poorly – but Diego Simeone's half-time switch put them in charge.
Zinedine Zidane named his expected starting XI. There were few selection decisions to make – Cristiano Ronaldo was doubtful but assured of his starting place, even if not 100% fit. Indeed, the more the match continued, the more it became obvious Ronaldo wasn't playing at his physical peak.
Simeone made one selection decision of note, preferring Stefan Savic at centre-back in place of Jose Gimenez. Although Savic has played only half as much as Gimenez this season, he's generally looked more commanding and authoritative – and, significantly, less error-prone.
Real played roughly as expected, but Atletico were surprisingly sloppy in the early stages. Read more »