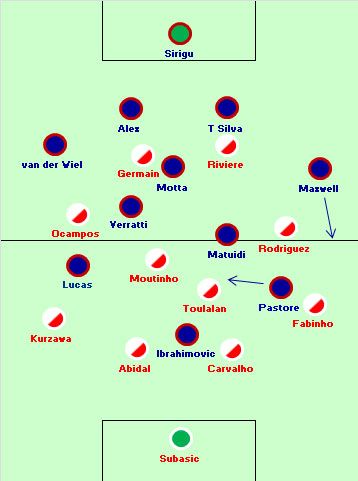 For the second time this season, France's top two played out a 1-1 draw.
Claudio Ranieri will be without Falcao for the rest of the campaign, and Dimitar Berbatov was only on the bench. He played a 4-4-2 system that became 4-2-2-2 when the wide players advanced, and drifted inside.
Laurent Blanc was without Edinson Cavani. He continued with a 4-3-3 system, with his new signing, Yohan Cabaye, also only on the bench.
This was a reasonably interesting match, where PSG dominated but Monaco did well to get themselves back into the game Read more »