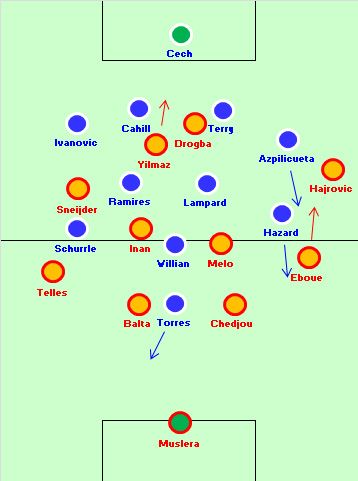 Chelsea were completely dominant for the first half hour, but Roberto Mancini's early substitution meant the game became more even.
Mancini surprisingly named a 4-4-2 system from the start, with Izet Hajrovic on the right flank, and Wesley Sneijder tucking inside from the left.
Jose Mourinho used Willian in the centre, two direct wide options down the flanks, and a mobile central midfield zone in the absence of cup-tied Nemanja Matic.
Chelsea should have won the game in the opening half hour, but Galatasaray fought back commendably. Read more »