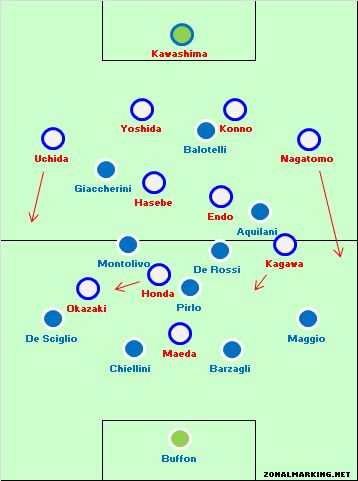 Italy were rather fortunate to win an amazingly open match.
Against Mexico, Italy were superb down the left but disappointing down the right, so Cesare Prandelli kept the left flank intact and changed two players on the right of his 4-3-2-1 – Christian Maggio replaced Ignazio Abate, while Alberto Aquilani came in for Claudio Marchisio.
Alberto Zaccheroni, up against his home country, brought in Ryoichi Maeda upfront, moved Shinji Okazaki to the right, and dropped Hiroshi Kiyotake.
Japan were excellent in the first half hour, but a combination of Prandelli's substitution and a crazy, end-to-end game somehow let Italy back in. Read more »