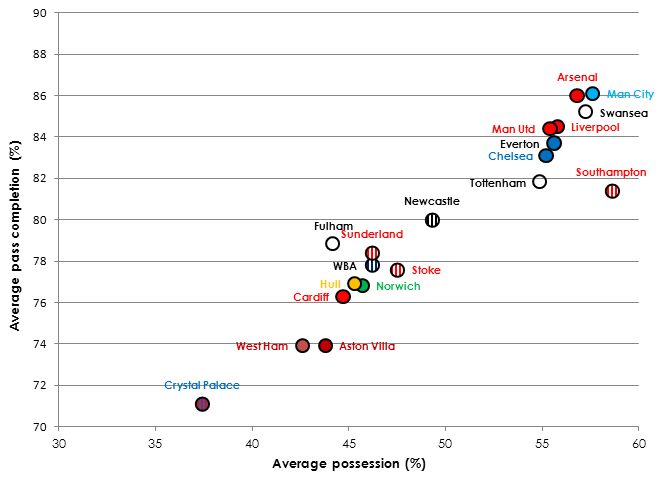 Last week's graph proved reasonably popular, so here's another…
This graph is much simpler. It shows the average possession along the bottom, and the pass completion rate along the left.
These two metrics are generally considered to be, more or less, the same thing. They measure how well each side passes the ball. If your pass completion rate is very high, logically you'll keep possession more. Or, to look at it the other way around, if your side is focused upon keeping possession, they'll play safe passes and therefore complete a high percentage of them. Nothing too complex there.
This graph, then, which looks at Premier League sides over the course of this season, essentially confirms this pattern. Read more »