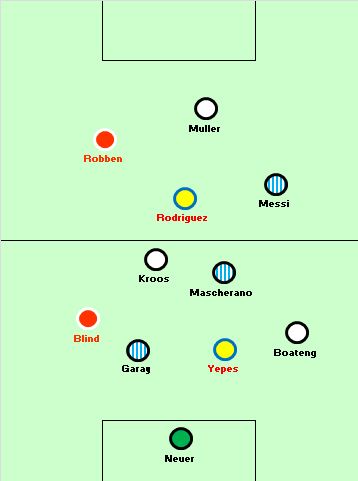 Manuel Neuer, Germany
Other goalkeepers have made more spectacular saves, but Neuer's all-round goalkeeping was by far the best in the tournament.
His performance against Algeria in the second round was remarkably proactive, and the type of display that genuinely might inspire the next generation of goalkeepers to play in a completely different way. He repeatedly swept well outside his penalty area, and on two occasions he wasn't simply making interceptions or clearances, but instead getting stuck into 50:50 tackles.
When called upon to make saves, he could do that too – a double save from Paulinho against Brazil (albeit when the game was effectively over) was the highlight. Read more »