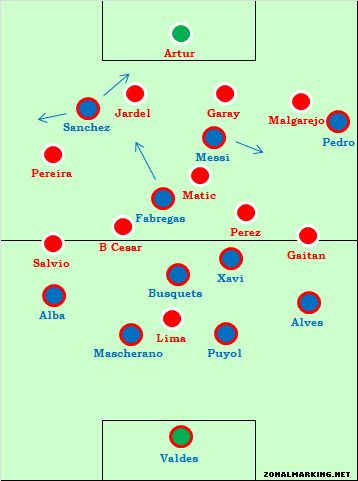 Barcelona constantly attacked into an inside-left position in their comfortable victory over Benfica.
Jorge Jesus chose 4-1-4-1ish system with Nemanja Matic sitting deep in midfield and Bruno Rodrigo having most license to get forward. Oscar Cardozo wasn't fit, so Lima started alone upfront.
Tito Vilanova brought back Carles Puyol into defence, while Cesc Fabregas played in Andres Iniesta's left-centre midfield position.
That turned out to be a crucial part of Barca's gameplan – Fabregas stormed forward to turn Barcelona's front three into a front four and overwhelmed the Benfica defence. Read more »