Spain: can they keep their incredible run going?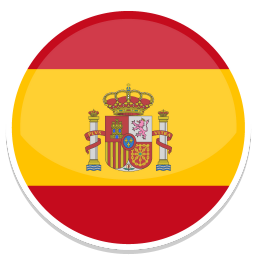 Spain's current run of success is unprecedented – two European Championships, with a World Cup between.
When you consider their distinctive playing style, and the way they've taken possession football to the extreme, they're unquestionably one of the greatest international sides in history. They are, however, more vulnerable than in previous years.
That's because key players have declined since Euro 2012. While others have been in and out of the side, Xavi Hernandez and Andres Iniesta have been the two midfield stars consistent throughout Euro 2008, World Cup 2010 and Euro 2012. They're the personification of Spain's Barcelona-based tiki-taka game, and together they had their least impressive season for years.
At his best, Xavi controlled matches better than any midfielder in the world, maybe better than any midfielder ever has, but now there are questions about his mobility and capacity to lead this side. Iniesta's season at club level was disappointing, but he always delivers at international tournaments, and for the first time it is Iniesta, not Xavi, who must become Spain's technical leader.
Ball retention
By now, everyone knows Spain's style of play, and their midfield zone is likely to be extremely similar to at World Cup 2010 and Euro 2012. Sergio Busquets plays at the base of midfield, sometimes dropping into the backline to turn Spain into a 3-4-3, but basically playing his usual steady holding role. Xabi Alonso plays just ahead to the left, and provides longer passes than his midfield colleagues, generally towards the flanks. His starring performance against France at Euro 2012 was the moment where he overtook Xavi as Spain's chief passer.
Then there's Xavi, still playing at the top of the midfield trio for Spain, rather than as the 'second' midfielder, where he is usually fielded for Barcelona. This means he collects possession in tighter spaces, sometimes with his back to goal, under heavy pressure from an opponent, and means his declining mobility will be tested even more. Nevertheless, this trio is still the best in the competition at the simple art of keeping possession, and it would be highly surprising to see Spain outpassed in any game.
Iniesta should play from one flank, usually the left. However, in last year's Confederations Cup Del Bosque experimented with a Barcelona-esque 4-3-3 system, and this is another option here.
In the other two attacking positions, Spain need directness. While they won World Cup 2010 primarily through their possession play, it was notable that Del Bosque was always able to introduce an 'outsider' who offered more penetration and verticality. For example, the man who fought his way into the side was Pedro Rodriguez, on the back of just one full season at Barcelona, because he made runs in behind the defence rather than coming towards the ball all the time. Del Bosque's favoured substitute was Cesc Fabregas, who drove forward from midfield and set up the winner in the final, and he also used Jesus Navas – injured for this tournament – as a flying winger from the right. Even Fernando Llorente, who missed the cut this time around, came on to play a crucial role against Portugal. Del Bosque always found a compromise between possession and penetration, even if his favoured 'balance' was 80-20 rather than 50-50.
In this respect, Pedro Rodriguez deserves to start. He's been by far Spain's most consistent attacker since Euro 2012, scoring twelve goals, and he knows how this system works perfectly. The timing of his runs remains excellent and he offers a continual outlet in behind the opposition. Still, Del Bosque bends over backwards to get David Silva in the side, and he's probably favourite to start.
Directness?
The problem with playing Iniesta and Silva from the two flanks are obvious – it makes the side too narrow. It tripped up Spain in the opening game of World Cup 2010, although it wasn't an issue at Euro 2012 when the front three played wonderfully. If Silva starts on the right, the directness must come from upfront.
This doesn't necessarily mean an out-and-out striker there, however. Fabregas started Euro 2012 as a false nine against Italy, and while Del Bosque tried to use proper strikers upfront, he returned to Fabregas for the final, also against Italy. By this time, Fabregas was just a striker – he might be considered a midfielder, but if you start on the line of the last defender and consistently make runs in behind, you're just a striker. This seems Spain's 'safest' option and will probably be used against Holland in the opener.
There are four other options, though. Pedro could play there, although he rarely starts centrally. The other major option is converted Brazilian Diego Costa, fresh from an astonishingly good season with Atletico Madrid. Costa is amongst the most direct strikers in Europe, and also works extremely hard without the ball, getting back to make his side compact before bursting forward powerfully into attack. He gives Spain something they haven't had for a few years, since David Villa and Fernando Torres' decline.
They're both still in the squad, with Torres more likely to start because he holds up the ball and brings others into play. Villa's selection underlines Del Bosque's loyalty, and in truth it's hard to imagine what role he'll play in this tournament, although his season with Atletico – and particularly his valiant European Cup final display – shows he's happy to be used as a pure battler.
Despite the emergence of Costa, Spain's options upfront are less dangerous. The same can be said of the midfield, where Santi Cazorla and Juan Mata dipped in form last season, although Koke was sensational. It will be interesting to see who Del Bosque turns to, should he drop Xavi at any point. Theoretically any of Iniesta, Koke, Mata, Silva, Cazorla and Fabregas could play in that number ten role – this is Spain, after all.
With such great options, Del Bosque will probably rotate according to the demands of each match – he can afford to be more direct against Australia than against Holland, for example.
Defence
The defence has only changed slightly since Euro 2012. Sergio Ramos and Gerard Pique are still a reliable partnership, and potentially the world's best internal Plan B, should Spain need to launch the ball upfront late on, while Jordi Alba provides thrust, width, directness and acceleration from left-back.
At right-back there's been a change, however, with Alvaro Arbeloa dropping out. Cesar Azpilicueta and Juanfran are the contenders to play his role, with Juanfran favourite. He's more dynamic and capable of making late runs towards the back post, although Del Bosque might prefer someone steadier on the opposite side to Alba. Question marks have been raised about Juanfran's fitness, too.
Iker Casillas remains first-choice, despite being second-choice for Real Madrid this season. He played in, and won, two cups – although his error in the European Cup final was highly surprising. Usually Casillas stays on his line rather than attempting to command his box, so it was surprising to see him make that kind of mistake.
Spain have an absurd defensive record in major tournaments, having kept ten clean sheets in ten knockout games across Euro 2008, World Cup 2010 and Euro 2012. A large part of that, of course, is their style of defending proactively through possession play, and this remains a great strength – although the manner Brazil ripped them apart in the Confederations Cup final suggests, more than ever, Spain are vulnerable to counter-attacks.
Conclusion
It might sound ridiculous to criticise a manager that has won World Cup 2010 and Euro 2012 almost flawlessly, but Del Bosque has always appeared too cautious with his use of attackers, generally favouring passers over those who attack directly. If he's too cautious again, Spain might be caught out.
But this remains the most talented 23-man squad in the competition by some distance, and anything less than the semi-finals would be a huge surprise.
Quick guide
Coach: Vicente del Bosque – paternal figure. Team spirit first, tactics second.
Formation: 4-2-3-1, could shift to 4-3-3
Key player: Those that provide width and directness. Pedro if he plays, Alba if not.
Strength: If they wanted to, they could keep the ball all game
Weakness: Seem less able to defend against counter-attacks
Key tactical question: Who plays upfront?
Related articles on Zonal Marking: