Portugal: the same as usual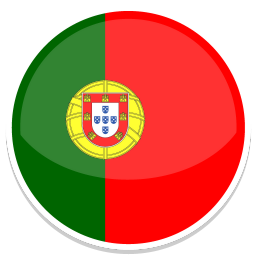 Even if you haven't seen Portugal play since Euro 2012, you'll still know the team pretty well.
Portugal always have roughly the same style, roughly the same strengths and weaknesses, and roughly the same chance of winning the competition. It's no different this time around. Portugal's starting XI for World Cup 2014 is extremely similar to their starting XI for Euro 2012, and it's a familiar story – solid defence, talented central midfield, dangerous wide players, no prolific striker.
One-man attack
Of course, the final point isn't such a barrier to success when Cristiano Ronaldo is cutting inside from the left, and his performance in the play-off against Sweden, when he scored a sublime counter-attacking hattrick, shows how Portugal have rightly based their side entirely around the Ballon d'Or holder. Ronaldo's international form over the past 18 months has been the best of his career, and a little like Brazil's set-up (with Fred primarily in the side to bring the best out of Neymar) Helder Postiga is his foil.
There's certainly a risk that Ronaldo is afforded too much positional freedom. He rarely attempts to track the opposition right-back, which is understandable and certainly justifiable considering the damage he can do on the counter-attack, but this still causes problems defensively. Against Denmark at Euro 2012, for example, Denmark got back into the game because right-back Lars Jacobsen was free to motor forward, and eventually crossed crucially. The flipside was that Ronaldo very nearly scored on the break before that, having been left unattended. The simple outcome, then, is that Ronaldo must deliver the individual magic to justify his freedom.
Postiga's scoring record at international level is actually pretty good – not far off one every two games – and he scored six times in the qualification campaign. Whereas he once depended heavily upon good movement, he's more static these days, but still shows intelligence in making runs to create space for Ronaldo. His stamina is a problem, though, and he might not last 90 minutes often.
On the right will be Nani, a somewhat frustrating player who was genuinely superb throughout 2010, but missed the World Cup with injury and hasn't got close to that level since. He's been terrible for the last two seasons, and it's difficult to imagine his form will recover for this tournament.
Therefore, Ronaldo has an absolutely huge role in this side – forced to compensate for the lack of a top-class striker (an age-old issue), the lack of a great number 10 (an issue since Deco's decline) and the lack of a good winger on the other side too (a new issue). Portugal aren't a one-man team, but they're basically a one-man attack.
Midfield
Like their neighbours Spain, Portugal have always produced fine, ball-playing central midfielders. Their star is Joao Moutinho, who proved himself a genuinely top-class performer with a tremendous display against the likes of Xavi Hernandez, Xabi Alonso and Sergio Busquets at Euro 2012. He's increasingly become a more advanced player over the past five years, even being fielded as a number ten occasionally in his debut Monaco season, but Moutinho is best when he's collecting the ball facing forward, and assessing his options. Although often there's only one obvious option…
The major difference in the past two years is the rise of William Carvalho, the extraordinarily talented young Sporting midfielder who has tremendous authority in possession. Even at such a young age, he's probably capable of commanding the midfield zone better than Miguel Veloso, who adapted manfully to Portugal's holding role, but has never been perfect in front of the defence. Carvalho will need support, and is barely tested in a defensive sense against genuinely top-class number tens, but he brings more solidity.
Providing the energy and completing the midfield could be Veloso, but more likely Raul Meireles. He's the same old Meireles, doing everything reasonably well without excelling at any particular part of midfield play, but his stamina is vital.
Backline
The backline is unchanged from Euro 2012. Fabio Coentrao may have experienced a quiet couple of seasons, but his relationship with Ronaldo from Real Madrid means Portugal's left wing is the strongest in this competition. On the other side, Joao Pereira is more old-school – a feisty tackler.
Bruno Alves and Pepe are still the centre-back partnership. Although Portugal aren't a proactive side, the centre-backs defend reasonably high up the pitch, so Pepe's speed is crucial because Alves can be turned too easily. Rui Patricio is the best of three strong goalkeepers in the squad.
Portugal lack depth, although Silvestre Varela, a flying winger, showed he can be an excellent supersub at Euro 2012, while Hugo Almeida is a classic Plan B and Eder is a dangerous forward too. Still, Portugal's starting XI is one of the most predictable in the competition.
Quick guide
Coach: Paulo Bento – a Portuguese international for ten years as an unfussy, solid defensive midfielder. In keeping with that, he's cautious and authoritarian as a coach
Formation: 4-3-3, which Bento says is in the country's DNA.
Key player: Sometimes, it's the obvious one: Ronaldo.
Strength: The left flank, probably the best in the tournament
Weakness: Dependence upon Ronaldo, and the lack of back-ups
Key tactical question: How proactive are Portugal? They could play either possession football or on the counter-attack, and therefore while their starting XI is predictable, their approach is not.
Related articles on Zonal Marking: