Netherlands: still undecided on best formation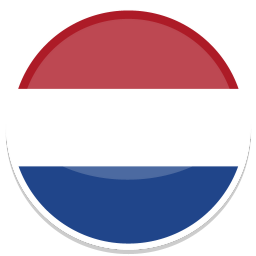 While any prediction about Louis van Gaal's plans for Manchester United will include a reference to his love of 4-3-3, he's currently trying something entirely different with Holland.
Van Gaal stuck to conventional 4-3-3 and 4-2-3-1 formations throughout qualification, but he's suddenly decided that these shapes might not suit his players after all. The absence of Kevin Strootman was part of this thinking, but it's still surprising that he's tried two completely different shapes in the pre-tournament warm-ups.
He's experimented with both a 3-4-1-2 and a 4-3-1-2. At this point, the front trio seems set in stone, and the variation will come in deeper positions. Van Gaal might well stick to the 'spare man' theory, favoured by many coaches in his mould, which means playing two centre-backs against a lone striker, and three centre-backs against a front two.
Handily, Van Gaal is able to switch between the formations with the same set of players. The versatility of Daley Blind, who can play left-wing-back or central midfield with equal proficiency, is crucial, while Bruno Martins Inid is a left-footed centre-back and capable of shifting out to left-back. Daryl Janmaat can play right-back or right-wing-back, as you'd expect.
The experiment with a 3-4-1-2, in friendlies against both Ecuador and Ghana, was a major surprise. The decision seems partly inspired by Feyenoord's recent use of a similar system, although this was itself an experiment, at the end of a campaign where they generally played 4-2-3-1.
But Van Gaal has included four of the back five Feyenoord used in the 2-0 win at PSV, for example, with the exception being Joris Mathijsen, who was excellent in the last World Cup. These players are very young (20, 22, 22, 24), which means they're adaptable, energetic and hungry, but lacking experience. Van Gaal loves working with youngsters, and he loves switching between systems – so perhaps we shouldn't be too surprised.
Holland didn't look particularly great in the games against Ecuador (1-1) or Ghana (a 1-0 victory) so Van Gaal switched to a 4-3-1-2 for the game against Wales, a 2-0 win.
Again, the performance wasn't particularly sparkling, and regardless of which system Van Gaal uses, there's the same problems – a lack of invention on the ball in central midfield, no link between the back seven and the front three, and the fact the defenders are, realistically, not yet top-class footballers.
It's always a benefit to be tactically flexible, and it certainly provides interest, but it feels like Van Gaal is trying these shapes because he hasn't found something that works. It's not impossible he could return to 4-2-3-1, although it would seem odd having not used that system in preparation.
Front three
The one permanent area of the side is the front three, and this is also where the Netherlands' three star names are located. It's a peculiar front three, though: Robin van Persie spearheads the side and Wesley Sneijder is in his favoured number ten role, but the third forward is Arjen Robben, in a system and position he's completely unaccustomed to.
Robben inevitably interprets the role in his own way, drifting towards both flanks before running with the ball at speed, but he's generally started from the left side, which doesn't maximise his goalscoring potential. Van Persie is also left-footed, of course, and presumably both want to play to the right, to cut inside and shoot. Robben is certainly capable of playing this role, though – it's arguable that he was effectively a second striker in the last World Cup, particularly in the final, and he offers outright pace in behind the opposition defence.
Van Persie comes deep towards the ball regularly, because he knows Robben is making runs the other way. It feels more like the Van Persie of his early Arsenal days, a converted number ten, rather than the outright, ruthless number nine we've seen at Manchester United.
Sneijder is the deepest of the three and allowed to wander roughly where he pleases. He often drops deep to collect short passes from the central midfielders, who – aside from Blind – don't have the passing range to hit good balls into the final third. Sneijder's form has dipped spectacularly since the last World Cup, of course, and he no longer guarantees good performances. Still, it felt like his goalscoring success four years ago ruined him – he seemed to think he was a second striker than a playmaker. This system, with two others ahead, ensures he moves into deep positions, where he's best.
Without the ball, the forwards spread towards the flanks, with Sneijder in the middle, and Robben and Van Persie defending the flanks.
Midfield zone
Four years ago, the Dutch midfield zone proved extremely controversial because of their extraordinarily aggressive approach in the World Cup final, with Nigel de Jong's tackle on Xabi Alonso the most memorable example, but Mark van Bommel more of a repeat offender.
Some described this approach as distinctly unDutch, so the emergence of Strootman was particularly welcome. He's actually a very physical player himself, but has great guile on the ball too, and his absence from this competition was a huge blow for Holland, as they don't have another player capable of playing in his role.
The most obvious contender would be Blind, the best footballer in the Eredivisie this season, and someone boasting tremendous balance, grace and intelligence on the ball. But he's still raw, hasn't played outside Holland, and can't be trusted to control games at this stage of his career. Besides, there's a chance he could be used at left-back anyway.
Another option is Jordy Clasie of Feyenoord, a player roughly in the Xavi Hernandez mould, who has been given chances but again, isn't yet established at this level.
Indeed, the only sure starter in midfield is still De Jong, who simply sits deep, breaks up play, and knocks short sideways passes to teammates. He remains a pure destroyer. The other two midfielders used in the warm-up matches have been Jonathan de Guzman and Leroy Fer, two bottom-half Premier League players who are both technically talented, but primarily contribute mobility in this system. De Guzman seems more likely to start, and will carry the ball forward into attack, something De Jong can't do.
Therefore, it's still an unexciting Dutch midfield zone in possession, although the positive is that they seem set to play a reasonably aggressive midfield pressing trap. The front three are happy to lead the pressing, the midfield mobility means they can get tight to opponents, and the youthful full-backs / wing-backs push up bravely to shut down, too. If the Netherlands can win the ball high up the pitch, and get the ball to the front three quickly, they might not suffer too much from their lack of midfield guile.
Untested defenders
The defenders are forced to play high up the pitch, though, and while the Feyenoord players will be comfortable with this, Ron Vlaar might find it problematic. He's more of an old-school aerial presence, and doesn't like playing against pace. He seems the first-choice centre-back, however.
The real question mark is who plays left-back, or left-wing-back. Martins Indi and Terence Kongolo can both do a job there, but preferably in a defensive team rather than one pressing high up the pitch, so Blind seems more likely in that role. He'll get through less running than the highly energetic Janmaat, and will help retain the ball rather than adding attacking thrust.
Conclusion
Frankly, this isn't a great Dutch side. The attacking trio are individually talented, but it remains to be seen how well they'll combine. The defence and midfield are packed with exciting young footballers, but few are at the level required to win the World Cup.
With the formation still highly unpredictable, there's a huge emphasis upon Van Gaal to select the right shape at the right moments. It would be surprising if he doesn't use various formations throughout the group stage, and against a possession-based Spain side, a very direct Chile team and a defensive Australian outfit, the Netherlands will be typically flexible.
Quick guide
Coach: Louis van Gaal, one of the most decorated coaches competing at the World Cup
Formation: Could be 3-4-1-2, could be 4-3-1-2, could be 4-2-3-1.
Key player: Blind, because of his versatility and guile in possession
Strength: Van Persie and Robben are potentially a great strike duo
Weakness: By their standards – they consistently produce better players than a country of their size should – this simply isn't a great Dutch squad
Key tactical question: What formation does Van Gaal use?
Related articles on Zonal Marking: