Italy: Prandelli not sure of his formation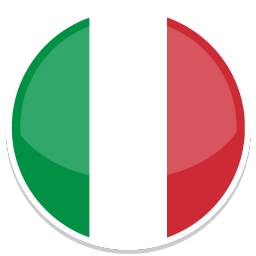 Two years ago, during Italy's impressive run to the Euro 2012 final, Cesare Prandelli switched between 3-5-2 and 4-3-1-2 formations. At this tournament, his preferred shape is again unclear.
This is partly because Prandelli has struggled to find the right balance in the final third, having generally played a 4-3-2-1 formation in qualifying. Mario Balotelli is certainly his main striker, but in the qualifiers Prandelli used eleven separate attackers, none of whom started more than four of the ten matches. In fact, three of the attackers in the 23-man squad – Alessio Cerci, Antonio Cassano and Ciro Immobile – didn't start any.
Prandelli could play a 4-3-1-2, a 4-3-2-1, a 3-5-2 or even a strange, Y-shaped midfield.  "If you haven't worked out [the formation], it shows we are on the right track," he told journalists last week. "We don't want anyone to understand anything." There's a certain truth in the unpredictability being an advantage, of course, but it shouldn't hide the fact that Prandelli doesn't know his best shape.
Italy will continue to play the positive, attack-minded football Prandelli has encouraged since taking charge in 2010, with Andrea Pirlo still the star player in his final World Cup. But there are still lots of question marks, and a few underwhelming options in various positions.
Excellent defence
Juventus' use of a 3-5-2 over the past couple of seasons, and the option of using Giorgio Chiellini, Leo Bonucci and Andrea Barzagli in their club positions, with Gigi Buffon and Andrea Pirlo either side, means that system remains a realistic option for Prandelli, and could well be utilised at some point.
But over the past couple of years he's been more determined to use a four-man defence, despite the lack of quality in full-back positions. This would mean Bonucci dropping out of the side, a great shame considering he's a fine defender and capable of playing Pirlo-esque diagonal balls.
It also means playing two full-backs who are nothing more than ordinary – Ignazio Abate hasn't developed into the right-back we expected, while Mattia De Sciglio is right-sided but likely to be played from the left. That didn't hold back Paolo Maldini or Gianluca Zambrotta, but De Sciglio hasn't reached that level.
The indecision isn't ideal, but the defenders, and in particular the centre-backs, will adapt to the two systems without any problems. Prandelli might be an atypical Italian coach with his emphasis upon possession and attacking play, but Italian players are very much accustomed to changing formation regularly. The key is when, and why, Prandelli uses his different systems.
Arguably the major problem with the three-man defence is the lack of a left-wing-back. De Sciglio could play that role too, but his awkwardness on that side becomes more of an issue, and it's a slight surprise Prandelli didn't call upon Emanuele Giaccherini, even after a poor campaign for Sunderland. He was excellent at the Confederations Cup last year, and is the jack-of-all-trades man that is perfect when a manager isn't sure of his formation.
Talented ball players
The midfield is the strongest part of the Italian side, and Pirlo will continue to play at the base of the midfield. He plays the same game, wandering across the field and knocking brilliant passes forward into attack, and it's reached the point where failing to mark him is absolutely unforgivable. This was England's problem at Euro 2012, and they surely won't make the same mistake again in their opener.
The absence of Riccardo Montolivo robs Italy of an excellent midfielder, but possess other options. Daniele De Rossi is a sure starter if fit, providing physicality, energy, technical quality and leadership from the central role. He's also capable of dropping into a centre-back position, as he did at Euro 2012, although it seems less likely he'll play this position in Brazil. Italy will need his midfield presence without Montolivo, and with Claudio Marchisio dipping in form since the Euros.
Marchisio will hope to slot in somewhere, but Thiago Motta might be a better option. A little like De Rossi, he's an all-rounder with great physique and power, but also passing ability. When Italy played a diamond, Motta was often pushed forward to the top of the quartet to disrupt the opposition's possession play, but he's happier in a more withdrawn role. If Prandelli needs other passers, Marco Verratti and Alberto Aquilani will come into play – there are so many options in this respect, that you can understand Prandelli's temptation to play a diamond.
If he wants to play a 4-3-2-1, he could push Marchisio forward, although he never looks comfortable in a more advanced role, suffering from the problem Frank Lampard used to have – he wants to drive there from deep, rather than being positioned there permanently.
Options upfront
In the Christmas Tree shape, Prandelli could choose to play Lorenzo Insigne in the inside-left role. The diminutive playmaker is coming off the back of a good season at Napoli under Rafael Benitez, where he learnt tactical discipline without ruining his attacking instincts. Likely to work hard defensively, and look to pick the ball up before curling it inside the far corner, he seems the perfect player if Prandelli goes for a 4-3-2-1, although it's difficult to see a place for him in either the 4-3-1-2, or the 3-5-2.
Upfront as the main striker will be Mario Balotelli, who everyone knows all about. Capable of coming short to link play, or spinning in behind to reach balls over the top, it's this combination that makes him such an unpredictable opponent. He remains inconsistent and infuriating, but on his day is Italy's best attacker by miles.
Then, assuming Italy are using a back four, there's the question of whether Prandelli wants to play a second striker alongside Balotelli, or someone slightly deeper.
Antonio Cassano (who, scarily, must now be considered a veteran) was a surprise pick, but worked excellently alongside Balotelli at Euro 2012, and their combination feels very natural.
Ciro Immobile doesn't live up to his name – he sprints in behind the defence and finishes smartly, and his performance in the 5-3 friendly win over Fluminese might have guaranteed his position in Italy's opening game. He scored a hattrick and created the other two, and while Prandelli isn't fickle enough to select players based on a single game, Immobile was continuing the form that saw him top the Serie A goalscoring table.
If Prandelli goes for a 4-3-2-1, he has two further options. Alessio Cerci is a natural wide player brought into more of a goalscoring role in recent seasons. He collects the ball from deep and runs with it, something lacking from elsewhere in this Italian side. The alternative is Antonio Candreva, more of a disciplined player, the sort who is admired by managers more than supporters. He gets through plenty of running and has become more useful in the final third too. Prandelli admires his work rate, and there's a very good chance of him starting matches.
In truth, however, not even Prandelli knows his best side at this stage. Buffon, Abate, Barzagli, Chiellini and De Sciglio will start, as will Pirlo, De Rossi and Balotelli. Then, there are six or seven players fighting for the final three spots in the side, and there's the usual chicken-and-egg thing here – does the coach pick the players according to the shape he's decided on, or pick the shape according to the players he's decided on? Italian coaches instinctively choose the former, but Prandelli is all about the latter.
Conclusion
Prandelli has freedom to vary the structure of his side, because he knows his defence will always be solid and his midfield will always retain possession. It's upfront where he has problems – Balotelli is clearly the best forward but is unreliable, and the others are either inconsistent or inexperienced.
The chopping and changing shouldn't be too problematic – it's what Marcello Lippi did in 2006. But this is a tough group, and the traditional Italian slow start won't be acceptable.
Quick guide
Coach: Cesare Prandelli – great man-manager, great coach, sometimes a good tactician
Formation: It could be anything…
Key player: Balotelli – the difference between his best and worst is huge
Strength: Lots of great passers
Weakness: Uncertain structure to the side
Key tactical question: What formation does Prandelli use?
Related articles on Zonal Marking: