Croatia: great midfield guile but what else?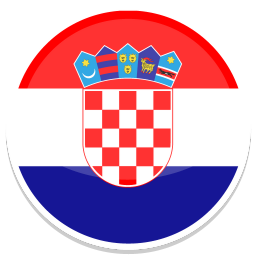 There are few nations that love playmakers as much as Croatia, and national team coach Niko Kovac appears set to field three together in a highly creative midfield trio.
Kovac was a fine defensive midfielder, often in a 4-1-3-2, protecting the defence while his three midfield colleagues darted forward and put Croatia in control. He understands the role of a holding midfielder perfectly, but barring a surprise late change of heart, he won't use one.
The format of the trio is the interesting thing about the side. Theoretically, any of Luka Modric, Ivan Rakitic and Mateo Kovacic could be used as the deepest of the three, or at the top of the three. They're all multi-skilled playmakers capable of playing either role. However, while Kovacic made his international debut with a stunning display as the deep-lying playmaker in a fierce clash against great rivals Serbia, he's instead expected to start as the number ten.
This is probably because Kovac wants his best two playmakers in deeper roles, commanding the centre of the pitch. Modric is long-established as Croatia's most important player, and enjoyed a wonderful campaign at Real Madrid. But his midfield colleague Rakitic had a comparable campaign, captaining Sevilla to the Europa League title, and now seems Barcelona-bound. He offers more physical power than Modric, and together they're capable of dominating games against almost any opposition in the tournament – arguably only Spain will field a more technically capable midfield partnership.
The role of Kovacic is less certain. Although considered a number ten at Dinamo Zagreb, since moving to Inter he's become more accustomed to a deep-lying role. As expected, he therefore wanders back into deep positions to receive short passes, which risks the side becoming broken – which is an amazingly silly problem considering Croatia are actually using three number tens together.
It's not impossible that Kovac could turn to the steady Ognjen Vukojevic, a natural holding player, which could make sense in the first match against Brazil.
Forward options
On the flanks, Kovac effectively uses two forwards. Ivan Perisic is considered a winger, but in truth he possesses the qualities of a striker. He's physically commanding, good in the air, can cut inside from either flank before shooting, but isn't particularly good at crossing.
His position depends upon whether Kovac uses Ivica Olic or Eduardo, who are more literally strikers played out wide. Both will probably start games, with Kovac rotating his side.
Upfront Croatia have Mario Mandzukic, joint top scorer at Euro 2012 and a significantly better player since then, after two title-winning years at Bayern. Strong, good at holding the ball up and capable of starting the pressing, he's an all-round striker but doesn't guarantee goals. Still, he's perfect to lead the line in this system, with two forwards out wide, and plenty of midfielders providing the support. He's suspended from the opener against Brazil, however, so Nikica Jelavic could start if Kovac wants a tall central striker. Alternatively, Eduardo or Olic can move upfront.
Problems at the back
The main overlapping will come from captain Darijo Srna, now 32 but still a brilliantly effective attacking full-back, capable of motoring forward to receive passes and crossing without breaking stride. His battle against Neymar in the opener will be fascinating. On the opposite flank, Danijel Pranjic is first-choice in a more steady role, but picked up an ankle injury in the friendly win over Australia and is therefore doubtful. Croatia would probably be playing a right-footer if Pranjic fails to make it – Sime Vrsaljko or even Dejan Lovren.
Lovren would expect be used in the centre alongside Vedran Corluka. There are real concerns about this centre-back pairing, because they're simply not on the same wavelength. Corluka's mobility has declined dramatically and he always drops back towards the penalty area, while Lovren is accustomed to playing in a high line at Southampton and always wants to step up and play offside. Because of this problem, Gordon Schildenfeld – not as good at Lovren, but maybe more suited to the system, could well play instead. Stipe Pletikosa will be frequently called into action, despite the fact Croatia should dominate games.
The climate could also be problematic. Facing Cameroon in Manaus will be a huge ask for Croatia, and Mexico in Recife isn't much better.
Conclusion
Croatia initially seem extremely attractive when you assess their midfield trio, but the more you consider areas of weakness – left-back, central midfield, the lack of pace at the back, the absence of genuine width – they feel like a team only boasting one quality.
That means they'll control games, but converting this dominance into victories is another matter, and Croatia will probably go home in the first or second rounds, having impressed but frustrated.
Quick guide
Coach: Niko Kovac – combative on the pitch, rather restrained as coach
Formation: Probably 4-2-3-1, though the midfield triangle could be flipped
Key player: Srna – Croatia lack width and verticality otherwise
Strength: Can dominate the ball against anyone
Weakness: Lack of pace and poor positioning at the back
Key tactical question: Does Kovac take a backward step and play a holding midfielder?
Related articles on Zonal Marking: