Brazil: organised, structured, and the favourites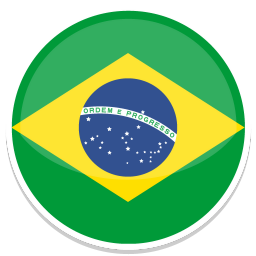 There has never been more pressure on a side to win a World Cup: the hosts are always expected to exceed expectations, but the expectation in Brazil is always to win.
Following two disappointing quarter-final exits in 2006 and 2010 – and let's not forget, Brazil started both those tournaments as favourites – another failure won't be tolerated. In re-appointing Luiz Felipe Scolari, the World Cup-winning coach from 2002, Brazil find themselves with a fine manager capable of working, and thriving, under such great pressure. While judgement of his performance will be entirely dependent upon what happens in the next month, he's performed an extremely good job so far.
Brazil were a shambles under his predecessor Mano Menezes and lost the Olympic final, having again been strong favourites to triumph. Scolari was appointed only 18 months before this World Cup, and after a period where his judgement seemed highly questionable – once naming Ronaldinho captain of this side last year, for example - Brazil were excellent at the Confederations Cup. Neymar was the best player in the tournament – take advantage of any Neymar World Cup free bet- and elsewhere Brazil had a settled, organised and disciplined side.
Structure
The 'joga bonito' ideal has always been something of a myth, with Brazil usually boasting a solid backbone and then giving a couple of talented individuals creative license and positional freedom. In that respect, while this isn't a legendary Brazilian side and it's easy to yearn for the 'three Rs' that dominated Scolari's 2002 team, it's actually roughly what we've come to expect from Brazil. The central midfielders are extremely basic and functional, the full-backs bomb on, the attackers combine nicely. Nevertheless, it's also the most 'European' side Brazil have ever taken to a World Cup: the shape is 4-2-3-1, the speed of transitions are very quick, the attackers work hard without the ball.
It's difficult to find a perfect comparison for this unusual Brazilian side. There are almost two sections – the centre and the wings. The central six are functional, disciplined and organised, and given strict positional instructions. Their job is primarily to support and bring the best out of the four located on the flanks who moves up and down, like a fighter plane with a variable-sweep wing.
Solid in the centre
Goalkeeper Julio Cesar is the only Brazilian at his third consecutive World Cup, but there are question marks surrounding his current level of ability, having played just eight matches this season – frozen out at QPR, and sent on loan to Toronto, a somewhat strange preparation for this World Cup.
Luckily, he's protected by a solid back four, familiar from European title races and the latter stages of the Champions League. Thiago Silva is the reliable, consistent centre-back and probably still the best in the world, despite a below-par campaign at PSG. He has a very good relationship with David Luiz, who is calmer and more positionally disciplined than at club level, and brings the ball forward from the back.
As is often the case, Brazil use two hard-working deep midfielders, although they're likely to play different roles. While the likes of Ramires and Fernandinho are options, the Confederations Cup duo of Luiz Gustavo and Paulinho will be retained. Neither are particularly inventive, but are physically strong and play their roles well. Gustavo sometimes drops into the backline to further encourage the full-backs to attack, while Paulinho ventures forward more, and can pop up in goalscoring positions. When Brazil are ahead, however, expect the holding midfielders to stay in position and protect the centre-backs.
The full-backs might not be Cafu and Roberto Carlos, but they're arguably the best in the competition. Daniel Alves is past his peak, but still attacks with incredible speed and energy, often making late, off-the-ball runs when the ball is on the left. For Brazil, Marcelo is the steadier of the two full-backs and heavily involved in passing moves, although he overlaps to allow Neymar to cut inside from the left. However, such is the emphasis on the full-backs to get forward, there's a danger Brazil will be open to counter-attacks when Alves and Marcelo are high up the pitch.
9-10 combination
The unusual thing about this Brazilian side is that the number 10 and number 9 aren't individualistic, ultra-talented footballers that demand the ball, but instead intelligent, selfless players who look to service others.
Oscar's greatest asset is his tactical intelligence. He's capable of marking opposition holding midfielders then darting forward on the break to spring counter-attacks. But he's also absolutely brilliant at creating space for others, and his movement from that number ten position is vital. He'll drift towards the flanks to allow Neymar and Hulk inside without Brazil losing overall width, will sometimes attack directly in behind the defence when Fred moves towards play, and he'll also pull opponents out of position when Paulinho is seeking to make powerful midfield runs. He also battles back and defends the flanks when Brazil lose the ball with Hulk or Neymar in a central position. His technical quality is, of course, highly impressive too, but strangely that feels less significant.
Fred is a targetman and a hold-up player rather than a ruthless goalscorer, perhaps in the Serginho mould, although his critics were answered convincingly with five goals in five games at the Confederations Cup. He'll surely score some more this summer, but Brazil's success is probably more dependent on how effectively Fred creates space for, and plays in, Neymar.
Flair from the flanks
Neymar is unquestionably star of the side. Moving to Europe a year before this tournament appeared an odd move, and his debut Barca campaign wasn't great. For Brazil, however, he's been consistently brilliant with 31 goals in 49games, since making his debut in the first Brazil game after the last World Cup, marking a new era for the side. He's a brilliant dribbler and combines trickery with ruthlessness in front of goal, generally cutting inside from the left and often surprising the opposition goalkeeper with a low shot inside the near post. Neymar is also a battler, though – at last summer's Confederations Cup he both won, and conceded, the most free-kicks (per game) in the tournament.
On the opposite flank throughout the Confederations Cup was Hulk, although he was probably Brazil's most underwhelming performer in that competition and his place could come under threat. Throughout the past 15 years Brazil always seem to have a debate about whether to play three or four attacking players. This almost always ends up with an attacker sacrificed and a midfielder brought in.
For example, in World Cup 2002, the defensive midfielder Kleberson came in for Juninho Paulista, a playmaker, midway through the competition and Brazil went onto win the tournament. In World Cup 2006, Carlos Alberto abandoned the 'magic square' of Kaka, Ronaldinho, Adriano and Ronaldo at the quarter-final, replacing Adriano with Juninho Pernambucano, a central midfielder, and Brazil crashed out. Ahead of 2010, Dunga decided to modify his 4-2-3-1 and use Ramires as a shuttler, rather than an outright attacker, on the right. It even happened at the Olympics, with Hulk dropped midway through the tournament and Alex Sandro, more of a full-back, coming into the side.
Therefore, history suggests Hulk could be dropped again if he doesn't perform well. Scolari loves him, though: Hulk collects the ball in wide positions and drives inside before shooting powerfully. The defensive alternative could be Ramires playing that right-sided role in a more narrow position, or alternatively Brazil moving to 4-3-3, and Oscar playing from the right.
Alternatives
Brazil's best alternative attacking options are also accustomed to playing from the right. Willian has developed into a more hard-working, disciplined footballer under Jose Mourinho at Chelsea, and is excellent on the break, though he's probably main an Oscar back-up. Bernard, meanwhile, is something different. A tiny, 5′5 outside-right who likes skipping past opponents on the wing, he's the natural option if Brazil require more width.
Only one other player offers a genuine alternative – central midfielder Hernanes. He's an unusual player – not a deep-lying playmaker, not a number ten, but someone who sits in midfield and sprays the ball around nicely. He offers more guile and invention than Gustavo, Paulinho, Ramires or Fernandinho. The back-up centre-forward, Jo, has an average scoring record at club level, yet won the Copa Libertadores last year and has scored five times for Brazil in the last 12 months. He's a Fred back-up, and will probably come on and provide fresh legs on around 80 minutes – it's tough to see Scolari playing Fred and Jo together, even if Brazil are chasing games.
And that – how Brazil chase games – is the major question mark. Set up to play on the counter, there's a risk Brazil will do exactly what they did four years ago, when they were excellent for four and a half games, suffered a nightmare 20 minutes against Holland, and were unable to turn the game around. At the Confederations Cup, Brazil were ahead at half-time and full-time five matches in a row. What if they concede the first goal against good opposition? Can they fight back?
They've often dropped off in second halves – this is because they've sat back when ahead, but are their fitness levels good enough to play for 90 (or 120) minutes)? Brazil's fitness coach, Paulo Paixao, is thought to be a key figure in the backroom staff, and if Brazil will go all the way, he'll need to keep these players fresh, as Scolari won't change his side unless he's forced to.
Conclusion
This is a very close-knit group away from the pitch, and a quick, modern, compact and organised side on it. There is unquestionably a dependence on Neymar for individual flair in the final third, but then there's not a dependence upon individual flair itself.
That's because Brazil will be able to grind out victories, and while Neymar is crucial, it might be the more hard-working players that shine, and it's easy to imagine this side winning the competition with an unBrazilian goal – a Thiago Silva header from a set-piece, for instance. They should make the semi-finals, at least.
Quick guide
Coach: Felipe Scolari – 2002 World Cup winner, a father figure who puts great trust in his favoured players
Formation: 4-2-3-1 with an element of 4-2-1-3
Key player: Oscar – his movement allows others to shine
Strength: home support and great team spirit
Weakness: dependence upon Neymar for attacking magic
Key tactical question: how good are Brazil at defensive transitions – could the full-backs be caught out too high up the pitch?
Related articles on Zonal Marking: