Argentina: big strengths, big weaknesses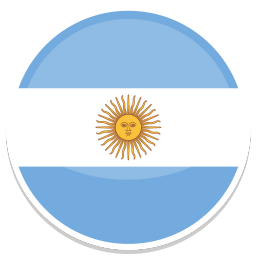 Argentina are invariably amongst the World Cup favourites, but their recent record is surprisingly poor.
Since finishing as runners-up in 1990, they've reached the quarter-finals three times, the second round once, and were eliminated at the group stage in 2002. The likes of Sweden, Bulgaria, Uruguay, Turkey and Croatia have reached the semi-finals more recently than Argentina.
This is unquestionably a more organised unit than four years ago, however, when Diego Maradona's haphazard management style failed to get the best out of the attackers, and the lack of compactness left the back four hugely vulnerable to counter-attacks, most obvious in the embarrassing 4-0 quarter-final defeat at the hands of Germany.
Now, Alejandro Sabella has a system, favoured personnel, and will stick to his beliefs. His starting XI in the group stage will be his eleven most-selected players throughout qualification , which sounds obvious, but it's rare for international managers to remain so committed to players over such a long period.
Tried and tested system
While Sabella experimented with a 5-3-2 system in qualifiers, this was exclusively a defensive-minded option away at sides who play at altitude, something which has consistently caused Argentina problems over the years. His default system is a slightly unusual 4-3-3 that plays primarily on the counter-attack.
In terms of individual quality upfront, no other side can match Argentina. Lionel Messi, Sergio Aguero and Gonzalo Higuain are amongst the most effective attackers in world football. Yet while Argentina traditionally also produced strong centre-backs and consistent full-backs, there's a big concern over the lack of quality in the defensive section of the side.
It means that organisation is absolutely paramount – a side can compensate for a lack of individual quality at the back with good structure, strategy and understanding. If that is in place, there's enough talent in this side to do serious damage on the break, but if the defence falls apart, Sabella will face huge criticism for not protecting his back four with more disciplined players.
Problems at the back
The concern starts in goal, where Sergio Romero has been a back-up all season for Monaco. This, incidentally, is a bizarre, common feature amongst the three favourites for the competition – Spain's Iker Casillas and Brazil's Julio Cesar also found themselves back-ups last season. However, Casillas was a regular in the European Cup and Copa del Rey, winning both competitions, while Cesar went on loan to Toronto to get playing time. More pertinently, both are, or at least were, world-class goalkeepers. Romero is not, and never has been – he simply makes too many errors, and there's a feeling one could cost Argentina here.
The back four is underwhelming in terms of personnel. Benfica's Ezequiel Garay is a solid enough centre-back, but it's difficult to see why he's relentlessly linked with big clubs, while Federico Fernandez is decent but doesn't excel in any one particular area of defending. If protected well and given minimal responsibilities aside from clearing the ball, they won't embarrass Argentina, but if Sabella needs to chase games and leaves the centre-backs exposed, it won't be pretty.
Pablo Zabaleta is the archetypal consistent full-back – extremely energetic, strong in the tackle and an attacking force simply because he keeps on running. He can stick too tight to opponents and get himself into awkward positions high up the pitch, however, and he might be better off staying tight to the centre-backs.
The same is true of Marcos Rojo on the other side, primarily because he's a centre-back by trade – he's Argentina's weak link. The defending of set-pieces, meanwhile, has also been a problem over the past couple of years – Argentina lack a commanding aerial presence.
Midfield separation
The midfielders have very separate roles. Javier Mascherano plays in his traditional holding midfield position and barely moves more than 15 yards ahead of the centre-backs. More accustomed to playing in defence for Barcelona these days, he's not far off being a third centre-back and keeps his distribution very simple.
Fernando Gago has suffered with injuries recently, but remains a crucial part of the side. He plays just ahead of Mascherano but generally holds his position and leaves the attacking to the front four. He has a great responsibility in a positional sense – if he's caught ahead of the ball at defensive transitions, Argentina could appear very open. His passing can be attractive, but he spreads play nicely without providing many penetrative balls.
Di Maria
Then there is Angel Di Maria, and while not the best player in the Argentina side, he's the key player. Often misunderstood as a pure winger, Di Maria has always favoured a deeper and more central role, having made his name at Benfica as a shuttler, played a similar role under Maradona, and excelled under Jose Mourinho by providing the balance and defensive discipline on the opposite side to Cristiano Ronaldo. His two best performances for Real Madrid this season came in big games, a 4-3 Clasico defeat to Barcelona and then the European Cup final, where he showed his ability to provide an attacking threat on the left while also playing an important defensive role.
His displays for Argentina should be comparable to his European Cup final performance – always breaking forward from midfield on the counter-attack, connecting midfield and attack. Di Maria will try to penetrate the opposition backline as quickly as possible with balls for the three attackers, but he's outrageously left-footed – expect slightly unnatural chips, outside-of-the-boot passes and the odd 'rabona' if really necessary in order to launch the ball past the opposition backline. His incredibly demanding role means Sabella often substitutes him if Argentina are ahead, conserving energy for upcoming matches.
Upfront
Then there's the front three. They're individually brilliant, and they work better on the pitch than on paper. Messi is clearly the star, starting in an inside-right position. He's not quite a number ten, not quite a false nine, not quite a right-winger – he's somewhere in between. He's always had a great understanding with Aguero, and a great understanding with Higuain too, and it's those relationships that make this system work. He's generally travelling from right to left when dribbling, and always wants Di Maria, Aguero (or sometimes Rojo) making runs from the left to meet through-balls. He's scored 18 goals in his last 17 Argentina games, and now captains the side too.
Higuain plays an unselfish role, often making clever runs to create space for the other two forwards, both towards the ball and towards the flanks. He's become much more effective at racing in behind the defence over the past two years, too, and this is a feature we should witness regularly, as Argentina look to hit opponents directly.
Aguero is the most expendable of the front 'four', and Sabella might opt for more tactically disciplined players occasionally – Ezequiel Lavezzi, for example, who doesn't offer Aguero's goals but provides width, balance and hard work. Unusually for Argentina, there's no genuine star waiting to come from the bench. Lavezzi, regular sub Maxi Rodriguez, Rodrigo Palacio and Ricardo Alvarez are workers rather than world beaters, with Carlos Tevez never in favour under Sabella.
Conclusion
Argentina should score goals, and should play with confidence. They have a good recent record against big teams – they've defeated all four 2010 semi-finalists in the last four years, for example. However, they have drawn too many games against inferior sides, and Sabella will hope this is because of the lack of intensity in meaningless friendlies, rather than a sign Argentina aren't good enough at breaking down packed defences.
Argentina's task is all about maximising their strengths and hiding their weaknesses. That's pretty much true of any team in any competition, but it's rare to find a side at any level with such a difference in quality between two sections of the side. Sabella will pay more attention to the weaknesses, in the knowledge Messi and co will provide individual magic upfront.
Quick guide
Coach: Alejandro Sabella, a pragmatic coach who once said he was happy to win half-nil.
Formation: 4-3-3, but with Di Maria much more advanced than the other two – near a 4-2-1-3
Key player: Di Maria, who connects the side and prompts the counter-attacks
Strength: ludicrous individual ability in the final third, and great speed on the break
Weakness: An average defence and goalkeeper
Key tactical question: How good is the defensive organisation?
https://www.google.com/url?q=http://www.zonalmarking.net/2014/05/27/real-madrid-4-1-atletico-madrid-aet-real-snatch-late-equaliser-at-end-of-cautious-first-90-minutes-before-becoming-rampant-in-extra-time/&sa=U&ei=bBeXU4z4IoHO0AW_r4CQDw&ved=0CAYQFjAA&client=internal-uds-cse&usg=AFQjCNEHXKAF3S05ZzxmOkxvNpjJAm4aJQ
Related articles on Zonal Marking: