Switzerland: true dark horses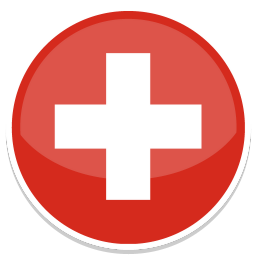 Switzerland have appeared at the previous two World Cups, and from their seven matches across those two tournaments, have conceded just one goal.
They've always boasted good organisation, but have lacked quality in attacking positions to record victories. That might have changed. Switzerland have a superb generation of young talent, summed up by the fact their four forwards are aged 21, 22, 23 and 24, and their first-choice attacking midfielders 21 and 25. If Switzerland can keep their traditional defensive structure while successfully introducing attacking invention, they have all the qualities required to succeed.
The defensive organisation comes from three things. First, veteran Ottmar Hitzfeld is one of the most intelligent in the world, and always drills his team brilliantly without the ball. Second, Switzerland have four good centre-backs to call upon, who all perform better for country than club. Third, they use two physical, tenacious central midfielders in front of the back four, and therefore the spine is extremely strong.
Therefore, they're arguably the real dark horses of the competition, and unlike the faux dark horses, Belgium, they possesses two brilliant full-backs.
Top-class full-backs
This is Switzerland's main area of strength, although the full-backs play very different roles. Left-sided Ricardo Rodriguez has the style (and the name) of a South American left-back, relentlessly charging forward and delivering a constant stream of brilliant whipped crosses into the box, although there's a question about whether Switzerland have a striker capable of getting on the end of them. On the opposite flank, Stephane Lichtsteiner has become a very consistent performer since moving to Juventus and is more about energy than technical quality. Rather than crossing the ball, he'll tend to hang back before making late runs in behind the opposition left-back, and thrives on long, drifted balls towards the far post.
Lichtsteiner is a better defender than Rodriguez, who can be rash in the tackle, but they both support the centre-backs well. All four centre-backs could play a part at some point in the competition, but it looks like ex-Arsenal duo Johan Djourou and Philippe Senderos will be benched.
Steve Von Bergen is an old-school centre-back, quite limited but good in the air. His partner should be Fabian Schaar, a highly-rated player who nevertheless seems uncertain at times. He can be turned high up the pitch, and often seems to overplay when passing the ball. Strangely, Schaar was the Swiss top goalscorer in qualifying because of his aerial prowess, scoring three times from just three matches. In goal, Diego Benaglio is capable of fine saves.
Neapolitan centre
In the centre, Hitzfeld calls on two of three Napoli players. The sure starter is captain Gokhan Inler, a top-class all-round midfielder who is extremely feisty when attempting to win the ball, and capable of intelligent passes – and powerful shots – when moving forward.
His partner will probably be Valon Behrami, who seemed something of a flair player as a youngster, but has increasingly become a simple but effective hard worker, who gets up and down and puts tackles in, something of a Darren Fletcher character. The alternative is Blerim Dzemaili, another defensive midfielder, but he lacks the mobility of his club teammates.
Attack
The key player in the system is Granit Xhaka, a highly intelligent number ten who always puts himself intelligently in space, receiving forward passes and transferring the ball onto the other attackers with a minimum of fuss. Still only 21, Xhaka's weakness is his inability to score goals – he often seems nervous when in goalscoring positions, and rushes his shots – but as a pure facilitator, he's very effective.
His lack of a goal threat is compensated for by his ex-Basel teammate Xherdan Shaqiri, a short but powerful figure who routinely collects the ball on the right, cuts onto his left foot and lets fly. On the opposite side, Valentin Stocker should start and offer pace and direct running – and furthers the Basel connection, having played with Shaqiri and Xhaka many times before.
Upfront, Switzerland appeared to be desperately lacking a reliable goalscorer. But then Josip Drmic hit 17 goals in 30 Bundesliga games this season, and started his international career with three in six. He's far from the finished article – his hold-up and link-up play isn't great and he's not dangerous in the air, but he makes good runs into the channels and finishes quickly and coolly. He could develop a great relationship with Xhaka, especially as Switzerland are in the only group featuring two genuine minnows.
Conclusion
Switzerland will be cautious rather than purely defensive, and will attempt to spring forward quickly on the break. Xhaka will prompt good passing moves and facilitate the direct running of the other three attackers, although it's difficult to see how Switzerland will break down deep defences with the front four alone. In those situations, the constant running of the two full-backs will be vital.
Switzerland's problem is their schedule – games against Ecuador in Brasilia and – particularly – Honduras in Manaus are hugely problematic because of the climate and the identity of the opposition. This, however, is the only reason to think Switzerland might struggle – they're comfortably better than those two sides otherwise. A quarter-final place is very much possible.
Quick guide
Coach: Ottmar Hitzeld. German, although he was born right on the Swiss border. A double European Cup winner and a great defensive organiser.
Formation: 4-2-3-1, which becomes a 4-4-1-1 and sometimes even a 4-4-2 without possession.
Key player: Xhaka needs to link midfield and attack, and provide the through-balls for players with more goalscoring potential.
Strength: Superb organisation and two fantastic full-backs.
Weakness: Tough schedule, even in an easy group
Key tactical question: Where do the goals come from?
Related articles on Zonal Marking: