Belgium: can they succeed without proper full-backs?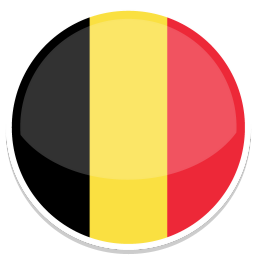 Few teams have been discussed as fervently as Belgium over the past couple of years.
Having been something of an irrelevance on the biggest stage just four years ago, they suddenly find themselves with an impressive generation of top-class players at Europe's biggest clubs.
As a result, they've been cited as the competition's 'dark horse' by many. That term doesn't really make sense, though – for a start, Belgium are the fifth-favourites, and considered more likely to triumph than the likes of Italy or France. More importantly, Belgium haven't performed well enough to suggest they're as good as the sum of their parts.
Full-backs?
There's a glaring weakness in the Belgian first XI, in the full-back positions. It's amazing that they've managed to produce so many talented players in every other position – two goalkeepers at top-class European clubs, five renowned centre-backs, various combative central midfielders and a plethora of talented attackers – yet genuinely can't find a single natural full-back.
And this could be crucial – while full-backs are still considered the least important members of a starting XI, the common factor amongst the previous four winners of this tournament (France, Brazil, Italy, Spain) is that they've possessed the best full-backs in the competition. The goalkeepers, centre-backs, central midfielders and attacks have varied in quality, but look Lillian Thuram and Bixente Lizarazu, Cafu and Roberto Carlos, Gianluca Zambrotta and Fabio Grosso and Sergio Ramos and Joan Capdevila, and the winners are generally equipped with world-class full-backs.
Belgium don't have any. Marc Wilmots has selected eight defenders, of which seven are centre-backs. The exception is Anthony Vanden Borre, but he's not expected to see much action. Therefore, Wilmots will field a back four comprised entirely of four of his seven centre-backs – Vincent Kompany, Jan Vertonghen, Thomas Vermaelen, Toby Alderweireld, Nicolas Lombaerts, Daniel van Buyten and Laurent Ciman are all vying for selection.
In fairness, Wilmots is at least fortunate that two of these are left-footed, meaning both Vertonghen and Vermaelen have played left-back at club level. Vertonghen is expected to get the nod in the left-back position, with Vermaelen on the left side of the defence alongside Kompany. Alderweireld will play on the right.
It's also worth pointing out that these are talented technical footballers who impress at centre-back because of their ability to bring the ball out of defence, so they certainly aren't useless clodhoppers. Amazingly, Alderweireld, Vermaelen and Vertonghan had almost identical footballing educations, raised at Germinal Beerschot before moving across the border to Ajax, where they were encouraged to play proactively in a high defensive line, and bring the ball out of defence intelligently. Alderweireld and Vertonghen might not be proper full-backs, but they're probably better there than the full-back opponents they'll encounter in the group stage.
Still, there are question marks about their overlapping, and whether this compromises the positioning and movement of the wingers. Eden Hazard, for example, has yet to show his club form at international level – how much of this is because he doesn't have someone bombing forward on the outside to allow him to cut in? Again, this shouldn't be an issue in the group stage, but in the knockout rounds it might cause problems.
When the defenders are actually defending, it's notable that they stick extremely tight to opposition attackers. Belgium leave a fair amount of space between the lines as they attempt to press in midfield, and if opponents pop up in this zone, it's seemingly the job of the defenders to dart forward and shut them down immediately.
This is the natural style of Kompany and Vermaelen in particular, but it remains to be seen whether they cover for each other effectively. The same thing is true of the full-backs, and if Belgium's wingers switch off – as Hazard has a tendency to do – opposition full-backs could overlap into space. That would be a fine demonstration of what Belgium are lacking.
Midfield shape
Belgium's footballing curriculum now features 4-3-3 as a key component, and therefore Wilmots has embraced this for the national side. It's a 4-3-3 that can look like a 4-2-3-1, however, because the left-sided central midfielder drops into deeper positions.
The primary holder is Axel Witsel, a strong, reliable and commanding midfielder that doesn't advance into attack, but can move up the pitch to shut down opponents and leave space between the lines – as mentioned, the centre-backs deal with anyone in that zone.
His closest midfield partner is undecided. It could be Marouane Fellaini or Mousa Dembele, two players who have stalled in the past 18 months (which, worryingly, is a feature of many of this side). They're very different options – Fellaini is a physical destroyer who lacks guile on the ball, and Dembele is a peculiar, converted forward who is excellent at dribbling forward and evading challenges, but offers surprisingly little end product, preferring to keep his passing simple. However, another option is Stephen Defour, who could be described as somewhere between the other two stylistically.
It's not impossible that Wilmots could field another 'proper' central midfielder and shift Kevin de Bruyne out wide – particularly when Belgium encounter tougher opponents in the knockout stage. But initially, it seems De Bruyne will start at the top of the midfield trio and move into clever positions, often moving laterally out to the flank to receive the ball. He's become a key player for Belgium, and top-scored in qualification.
Attack
Belgium's passing moves tend to originate from the right, partly thanks to De Bruyne's positioning. The winger on that flank will probably be Dries Mertens, a goalscoring winger who also offers defensive discipline. Kevin Mirallas plays higher up, and is more attacking and livelier than Mertens, but doesn't guarantee such a contribution going towards his own goal.
Hazard is astonishingly talented and is consistently brilliant at club level – he's been voted in his league's 'team of the season' for the past five years. But it hasn't happened for him with Belgium, as his medicore goalscoring return of six goals in 45 caps suggests. Belgium switch the ball to him late in attacking moves, to get him isolated against opposition right-backs.
Christian Benteke would have been Belgium's first-choice striker because of his ability to bring others into play, but he's injured and Romelu Lukaku has stepped into his shoes nicely. He doesn't offer the same hold-up play, but he's strong, quick and makes superb runs into the channels, giving Belgium a direct option upfront.
There are alternative attacking options, too. Hazard, Mertens, Mirallas or Nacer Chadli can join Lukaku as a second striker, while 19-year-old duo Adnan Januzaj and Divock Origi offer wing trickery and another direct threat upfront respectively.
The real question is about how the front four combine, as Lukaku and the wide players can appear too direct and individualistic. De Bruyne's job in linking the play will be absolutely crucial, regardless of which role he plays.
Conclusion
Fifth-favourites is an amazing status for a side that have rarely recorded impressive results, and a squad which has very little experience at major tournaments. Still, that status partly reflects Belgium's draw – they're in the easiest group in the competition, and should progress without many problems.
But there are too many question marks about this Belgian side – their star player is yet to perform at international level, the squad doesn't have a single top-class full-back, and the aggressive, proactive nature of the back four means a couple of mistakes seem likely. There's no reason Belgium should fail to beat inferior sides, but there are several more complete teams in the competition.
Quick guide
Coach: Mark Wilmots, young, popular and intelligent, though we're yet to witness great tactical skills
Formation: 4-3-3, with a hint of 4-2-3-1
Key player: De Bruyne needs to link play
Strength: Strong centre-backs, extremely tricky attackers
Weakness: A complete lack of full-backs
Key tactical question: How good is the overlapping from full-back?
Related articles on Zonal Marking: