Japan: good between the boxes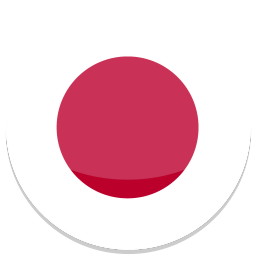 If this World Cup becomes a disappointingly defensive tournament with few sides playing proactively, Japan will be one of the sides praised for bucking the trend.
While Japan don't always collect good results, they boast great technical quality in the midfield zone. The two most famous stars are Shinji Kagawa and Keisuke Honda, but arguably more important to Japan's style of play are the two holding midfielders. While their partnership has sometimes been broken up in recent matches, the combination of Yashuito Endo and Makoto Hasebe has proved highly effective over the last few years, and this Japan side are capable of controlling matches against top-class opposition.
The problem is at either end, where Japan are guilty of needless defensive errors and wasteful shooting upfront, and there's also the lack of physicality that has caused them problems at previous World Cups. However, they have a wily tactician in Alberto Zaccheroni, a man who famously insisted upon 3-4-3 wherever he went in Italy, but generally favours a standard 4-2-3-1 formation with Japan. His side plays at high intensity, even in friendly matches, although there's a question mark about whether this will be possible in Brazil – they have a difficult schedule in hot conditions.
Midfield quality
Hasebe and Endo are a joy to watch. Both are excellent in possession although they play different roles – Hasebe is a holding midfielder who uses the ball extremely intelligently, spreading play to the flanks but also capable of penetrative through-balls for attackers. Endo, now 34, isn't as mobile as he once was, but is quicker and more sudden with his movements and passing. There's a chance Hotaru Yamaguchi could come into the side, however, primarily because he offers great energy.
Honda and Kagawa are both inconsistent performers, but are good at taking the ball on the run and driving towards goal before playing clever passes. Honda has played as a false nine, although he'll probably start in the number ten role. Kagawa generally comes into play higher up the pitch, and he's best when receiving possession between the lines with only the last line of defence to beat, producing either a pass or a quick burst of speed.
Japan are at their most creative when Zaccheroni includes Hiroshi Kiyotake, too. He's broadly considered similar to Honda and, in particular Kagawa. A lively, mobile player who gets on the ball whenever possible and attempts ambitious passes, his main shortcoming is the lack of a goal threat, especially when compared to Honda and Kagawa, who boast fine scoring records for Japan.
Goals?
That's why Kiyotake probably won't be used, because Zaccheroni knows the side lacks a clinical finisher, and therefore needs goalscoring potential from his attacking midfielders.
Therefore, it wouldn't be a surprise to see Shinji Okazaki fielded from the right flank, despite the fact he seems Japan's best striker. His goalscoring rate at club level exploded this season, scoring 15 in 32 Bundesliga games for Mainz, having managed just ten goals in his previous two and a half campaigns combined. He's a simple player, but works extremely hard and makes runs in behind the defence – maybe comparable to the way Pedro Rodriguez offers penetration when his teammates are keeping the ball relentlessly.
Yuya Osako seems likely to play upfront – his movement is good, although he looks lightweight and might not act as a reliable penalty box presence. It's not clear what Zaccheroni is seeking from his frontman – a proper goalscorer, or someone capable of holding up the ball and bringing others into play. In truth, that's probably because he doesn't have a perfect player for either option – Yoichiro Kakitani seems a decent cross between the two roles, however.
It wouldn't be a surprise to see Zaccheroni turn away from Osako if he doesn't perform. He can use Okazaki upfront, or Honda as a false nine, and might even consider turning back to his favoured 3-4-3, which he's tried in friendlies and in the 2011 Asian Cup. Again, that would basically involve Honda going upfront and another centre-back coming into the side.
Defence
The centre-backs aren't entirely convincing either. Maya Yoshida hasn't played much for Southampton this season, but he's improved massively since his first few Premier League games, where he looked extraordinarily out of his depth. His positioning is good and he reads the game well, although he isn't the best in the air. His partner should be Yasuyuki Konno, who is tidy enough in possession but not remotely commanding defensively, and is probably the side's weak link.
It's better news at full-back, though – Yuto Nagatomo and Atsuto Uchida are both brilliant. Nagatomo has tremendous energy and is brilliant in possession too, always collecting the ball on the run, taking on opponents with twists and turns and then sending crosses into the box – he can play the ball with either foot. Right-sided Uchida is less cultured but a similarly dangerous attacking threat, and more straightforward – he whips it into the box quickly. These two are really good footballers, and will ask questions of opposition wingers.
Conclusion
Aesthetically, Japan are a good side. They boast exciting playmakers, intelligent central midfielders and two really likeable, positive full-backs who scamper up and down the touchlines. If the aim of football was to dominate possession and get the ball into the final third, Japan would be perfect.
But the aim, of course, is to score more goals than you concede, and this is where Japan fall down. They're not clinical enough, and they're not resilient enough. Zaccheroni is a good manager and Japan will be well organised, but they probably won't collect the results their dominance would suggest.
Quick guide
Coach: Alberto Zaccheroni. Former Serie A winner who took Japan to the Asian Cup in 2011. Very intelligent tactician capable of making game-changing substitutions.
Formation: 4-2-3-1, although Zaccheroni has a long-standing obsession with 3-4-3
Key player: Japan need someone who can score goals, and Okazaki can score goals.
Strength: In a purely technical sense, Japan are arguably in the top ten sides at this competition
Weakness: Basically, they're poor in both penalty boxes
Key tactical question: Does Japan's possession play hide their weaknesses?
Related articles on Zonal Marking: