Ivory Coast: need individual magic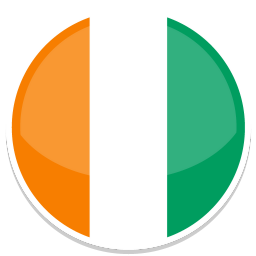 The Ivory Coast's appointment of Sabri Lamouchi as coach in 2012 still feels extremely strange. The former France international had no link to the country – which isn't particularly unusual, especially for big African nations – but he didn't have any previous managerial experience either.
It's difficult to think of another big nation that has appointed a completely inexperienced foreigner as coach, and it remains difficult to deduce Lamouchi's managerial style. The Ivory Coast were hugely unimpressive at last year's Africa Cup of Nations, struggling through the group stage thanks to same late goals, before being defeated at the quarter-final stage by Nigeria. Lamouchi's plan is clear: 4-3-3, with Yaya Toure given plenty of license to break forward, but the side doesn't seem particularly cohesive.
This is probably the last chance for this 'golden generation' to achieve something tangible. The Ivory Coast's inability to win an Africa Cup of Nations with this squad, or to progress from the World Cup group stage, should be considered a huge failure. At least they've finally been drawn in a decent World Cup group, and while Drogba isn't player of three years ago, others have enjoyed fine club seasons, and the Ivory Coast should be dangerous on the break.
Strength in depth upfront
The Ivorians' gameplan in recent years has been straightforward, based around flying wingers and Drogba as the central striker. In that respect, little has changed, and while Drogba seems on his last legs and Wilfried Bony is maybe a better option because of his ability to run the channels more energetically, Drogba is the captain and the leader of the side, and his place is assured. At 36 he lacks the pace of his younger years and has become more of a target man – but it's difficult to see who will be providing the crosses. However, it's arguable that Drogba's link-up play has improved, and he's happier coming towards play before trying to slip the ball through the defence.
On the flanks, two other ex-Premier League players will start. While both were often mocked in the Premier League, both are significant goal threats and are given license to get forward and beyond Drogba. The main danger is Gervinho, who has been absolutely magnificent at Roma under his old Lille coach Rudi Garcia, providing intelligent running, tricky dribbling and now an end product too. He's still highly unpredictable in front of goal, but will be lively. On the other side, Kalou always seems to offer little threat, but pops up in the box with important goals.
Midfield
At the 2010 World Cup, one of Sven-Goran Eriksson's errors was fielding Yaya Toure in a deep midfield role, rather than at the top of the triangle. Although that was the position he'd become accustomed to for Barcelona, the Ivory Coast had plenty of players capable of scrapping in midfield, and needed Toure higher up in the role he'd played in his early days in European football.
The Ivory Coast looked increasingly more dangerous at the subsequent Africa Cup of Nations tournaments, when Toure was higher up the pitch, and following his superb goalscoring form for Manchester City this season, there's no doubt about his position. He's the most advanced of the midfield three, although it still feels more like a 4-3-3 than a 4-2-3-1, because the wide players aren't dropping back to form a second bank of four.
Deep in midfield is Cheick Tiote, a pure scrapper who offers energy and over-zealous challenges, but little on the ball. The question for Lamouchi is who he should deploy as the third central midfielder. Didier Zokora, Ismael Diomande and Serey Die are all standard defensive midfielders, and will leave the attacking to Toure. Max Gradel, a pacey dribbler, has been tried in the midfield trio but is surely a replacement, rather than a partner, for Toure.
Defence
The full-backs bomb forward enthusiastically, with right-sided Serge Aurier a much better crosser than Arthur Boka. They push on simultaneously, with the two holding midfielders covering for them. There's a real concern about the two full-backs defensively, however, because both are small, especially Boka, and the Ivorians could be vulnerable to deep crosses.
The centre-backs are also a worry. Kolo Toure and Sol Bamba have always appeared nervous together, even in Africa Cup of Nations matches against weak opposition. Both are prone to silly errors and this combination now lacks pace, something Toure used to guarantee. Veteran Boubacar Barry is a decent goalkeeper, although more notable for being comfortable on the ball than a great shotstopper.
Conclusion
The Ivory Coast are doing pretty much what they've always done, but this time around Lamouchi doesn't appear a great organiser or a great tactician, and it's hard to imagine them keeping many clean sheets with this centre-back pairing.
However, the Ivory Coast do possess individual quality, and for once they're not relying on Drogba. Instead, Gervinho and Toure will lead the fight. Both specialise at powering forward from deep positions, and if the Ivory Coast can get their transitions right and feed these players quickly, they might do some damage.
Quick guide
Coach: Sabri Lamouchi. Highly inexperienced, and difficult to understand his specialism
Formation: 4-3-3, with Toure given freedom to break forward
Key player: Gervinho will have a few promising moments on the edge of the opposition box, but will he take the right option?
Strength: Gervinho and Toure's dribbling quality on the break
Weakness: A poor defence – the centre-backs lack pace, the full-backs lack height
Key tactical question: Can they get the ball to Gervinho and Toure quickly?
Related articles on Zonal Marking: