Greece: ten years on, a similar approach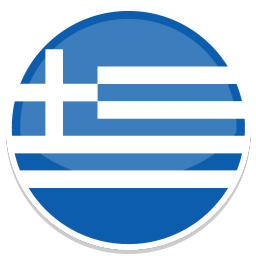 It's now ten years since Greece shocked Europe by triumphing at Euro 2004, with three consecutive 1-0 knockout victories against the holders, the best team, and then the hosts.
It was a genuinely remarkable victory, perhaps the greatest upset in the history of international football, and it feels like Greece are attempting to replicate that formula. From their ten qualification group games, they recorded five 1-0 victories – although they opened up more in the play-off win against Romania.
Coach Fernando Santos has become more adventurous but this remains a defensive side, based around two combative, all-action centre-backs and disciplined central midfielders. Greece will attempt to keep clean sheets, and hope to get lucky, or score from a set-piece, at the other end. It's worked before…
This XI is largely unchanged from two years ago, where they surprisingly reached the knockout stage of Euro 2012. On the basis of that tournament, their greatest strength is their adaptability and their willingness to vary their approach against different opponents. That will be crucial considering the hugely diverse composition of their group – Colombia, Japan and the Ivory Coast all boast completely different styles. Santos also has a reputation for making excellent substitutions, particularly at half-time – again, this was obvious at Euro 2012.
Solid down the spine
Eight clean sheets from ten qualifying group games underlines what Greece are about, and while they defend well as an overall unit, they also boast two fine centre-backs. Kostas Manolas is an aggressive defender who gets tight to opponents, and after a good season with Olympiakos, has emerged as the obvious partner for Dortmund's Sokratis Papastathopoulos, another solid, no-nonsense player. They're happy playing reasonably high up the pitch, and this Greek side certainly won't defend as deep as during Euro 2004, although they might vary this depending upon the identity of the opposition.
The centre-backs receive extra protection from Alexandros Tzilois, who won't attack, won't create and won't score. He's amongst the most defensive-minded midfielders in this competition, and feels more like a third centre-back at times. He usually knocks the ball out to the full-backs.
Ahead of him will be Konstantinos Katsouranis, a player comfortable at centre-back, and Giannis Maniatis, a former right-back. That underlines how cautious Greece will be in the centre of the pitch, although these players are slightly more ambitious than these positional characteristics would suggest.
They play very different roles: Katsouranis, a survivor of the Euro 2004 side, wants to get on the ball and increase the tempo of the passing, while Maniatis concentrates on getting up and down, and bringing some much-needed mobility to the central midfield zone.
Highly aggressive full-backs
Perhaps the most distinctive feature of the Greek side is the adventurousness of the two full-backs, something which was also obvious back in Euro 2004. Incidentally, the excellent attacking left-back from that success, Takis Fyssas, is now the technical director of the side.
His old left-back role is now taken by Jose Holebas, a full-back who is frankly far too attack-minded for his own good. His sudden sprints down the touchline can catch out opponents, but when Greece's passing moves break down, he's almost always out of position. Maniatis has been playing to the left of the midfield trio in warm-up matches (despite being a natural right-back), probably to cover for him.
On the opposite side, Vasilis Torosidis is more cautious – but only just. After all, this was a player recruited by Zdenak Zeman, the most attacking coach around, for his Roma side, which underlines his determination to overlap. Still, while the full-backs certainly take risks, the caution of the midfield trio means this is vital in moving Greece up the pitch.
Varied front trio
The front three play different roles. The hero of the play-off win was Kostas Mitroglou, who hit three goals, but it's difficult to judge whether he'll repeat these heroics, having spent a peculiar half-season barely getting into the Fulham 18-man squad. He's presumably lacking match sharpness, and while a fine finisher, needs chances put on a plate. This is problematic, as it's not immediately clear where the creativity in this side comes from.
On the left is Georgios Samaras, one of the most confusing players in the competition. Considered a striker at the start of his career, Samaras' international goalscoring record is truly terrible – 8 in 74, including 0 in 10 during qualification. He plays an odd role on the left, playing surprisingly deep, but bringing his centre-forward qualities to that position by relentlessly coming short and holding up the ball, which is usually followed by him either being dispossessed, or playing an unambitious backwards pass. Santos seems to love him, and his role vaguely makes sense when you consider Maniatis and Holebas' tendency to sprint forward.
It also works considering right-sided Dimitris Salpingidis is the precise opposite player – a wide forward who buzzes around and makes runs in behind the defence. He scored two at Euro 2012, four in qualification, and if Greece are at their most boring and defensive, he'll be the one trying to make things happen.
Alternatives are plentiful. One is veteran centre-forward Theo Gekas, who is past his best, but more interestingly there are players like diminutive dribbler Giannis Fetfatzidis, versatile runner Lazaros Christodoulopoulos, combative attacking midfielder Panagiotis Kone and jack-of-all-trades Panagiotis Tachtsidis. They all offer energy, energy and more energy, and Santos will introduce them to provide an extra burst in the second half. This will be crucial, as Greece have a difficult schedule and some matches likely to be played at high temperatures.
Conclusion
Greece will be better than the majority of neutrals hope. They keep clean sheets, they're highly physical, and they're compact and organised.
It's tough to see where the excitement will come from, but Greece could be the type of side who make the second round despite scoring only a couple of goals in the group stage.
Coach: Fernando Santos. In his last tournament as Greece coach – he's a good tactician, and his players work hard for him.
Formation: 4-3-3, with the full-backs pushing on past the midfield
Key player: Salpingidis – without him, the attack is extremely immobile.
Strength: The organisation of the entire side
Weakness: Not one player in the starting XI is even vaguely creative
Key tactical question: Can Greece maximise set-piece opportunities?
Related articles on Zonal Marking: