Colombia: absences to prompt tactical re-think?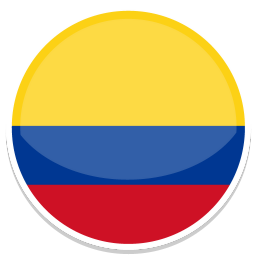 Colombia are the South American equivalent of Belgium – after being absent for a few World Cups, they've suddenly turned up with some brilliant footballers, especially in attacking positions.
Much like Belgium, however, they're forced to cope without their star centre-forward. Radamel Falcao's absence had been suspected since January but was only confirmed a fortnight before the start of the tournament. With key central midfielder Edwin Valencia suffering an injury in a warm-up match and veteran centre-back Luis Perea deemed unfit, the spine of Colombia's side is entirely up for question.
The main issue is upfront. While Falcao was unquestionably Colombia's best striker, they still have great options upfront – Porto's Jackson Martinez, Sevilla's Carlos Bacca, River Plate's Teo Gutierrez and Dortmund-bound Adrian Ramos are all genuinely exciting strikers, and differ in style too. These options mean Pekerman generally played a 4-4-2 throughout qualification, with one of these players (usually Gutierrez) alongside Falcao. With four options to choose from, Colombia can certainly continue playing 4-4-2 / 4-2-2-2.
Re-shape?
Falcao's absence might change things, however. His role for the national side was strange – sometimes, like at the Copa America in 2011, he was overly keen to become involved in link-up play, but didn't do it very well. Other times, he stayed upfront and seemed distant from the rest of the side. While a brilliant goalscorer, Falcao wasn't particularly good at linking play and providing the attacking midfielders with service, and it's not too much of an exaggeration to suggest Colombia might play better without him. The example of Atletico Madrid this season, after his departure backs up this feeling. Bacca, for example, isn't anywhere near as good at finishing, but holds the ball up excellently for attacking midfielders.
This is another area where Colombia have great strength in depth, and Pekerman might decide he's better off bringing James Rodriguez inside to play in the number ten position in a 4-2-3-1, with a runner like Victor Ibarbo on the left. Or he could field James on the left, and field the tiny but wonderfully talented Juan Quintero, a proper number ten with a great left foot.
This would bring more structure to Colombia's side, but it would mean omitting one of their talented forwards. It's a tricky decision for Pekerman, and there's a good chance Colombia will switch between 4-2-3-1 and 4-4-2 throughout this competition, according to the circumstances of the game.
Flanks
In the 4-4-2, Colombia's main strength is down the flanks, although it's the attacking instincts of these players that makes Pekerman so worried about the structure. On paper, Rodriguez from the left and Cuadrado from the right brings perfect balance: James drifts inside and becomes a playmaker, capable of dominating a game and providing outrageous creative moments from between the lines.
Cuadrado is a direct winger who was once guilty of overdoing his tricks, but has become a cool, efficient and ruthless goalscorer at Fiorentina. From a neutral's perspective, it would be fantastic to see Rodriguez and Cuadrado two on the wings, alongside two proper strikers, but Pekerman is always more cautious than you wish.
Colombia also have fine attacking full-backs. Pablo Armero is better as a wing-back than a pure full-back, and there are questions about his defensive ability, but he charges forward dangerously with possession. Juan Zuniga, his Napoli teammate and therefore also accustomed to a wing-back role, offers something similar from the right. The problem, however, is that they leave the defence exposed when they bomb forward.
Inevitably this means Pekerman is defensive in the centre of midfield, which is why Inter's rampaging Fredy Guarin doesn't see much action. Valencia's absence means Pekerman can't field two pure scrappers, however, so Colombia will use Carlos Sanchez as the primary holder. He doesn't contribute much aside from good positioning and aggressive tackling, in a role similar to that played by Javier Mascherano for Argentina. The other midfielder, Abel Aguilar, will be given more freedom to move forward.
Defence
Again, without being harsh, Perea's injury might be a good thing for Colombia. He's solid in the air, but is now 35 and alongside the extremely slow Mario Yepes, 38, Colombia were asking for trouble in the channels, especially with two attacking full-backs. Cristian Zapata seems the obvious option but his club career has stalled and Pekerman isn't a big fan, so Carles Valdes will play instead.
In goal, David Ospina had a good season for a poor Nice side. Back-up Faryd Mondragon is, amazingly, a survivor of World Cup 1994 and would become the World Cup's oldest ever player, although he's unlikely to be used.
Colombia will attempt to keep possession and will probably press more intensely than the majority of sides, although this could put the centre-backs – particularly Yepes – in danger if forced to defend too high up. Indeed, a related concern is the fact Colombia leave too much space between the lines, which might be more of a problem with a less secure midfield than Pekerman intended.
Conclusion
Colombia are highly unpredictable, partly because it's difficult to predict how they'll play in the final third, but also because there are question marks about the defence, especially against teams that excel at attacking transitions. Colombia could be exposed in the channels.
Colombia will probably produce at least one excellent performance, and individuals could shine – Cuadrado is the best bet – but there are too many question marks about the backbone of the side.
Quick guide
Coach: Jose Pekerman, former Argentina coach arguably most famous for taking off Riquelme in the quarter-final of 2006
Formation: 4-2-2-2 is their natural shape, though it could be 4-2-3-1, or even a back three
Key player: Cuadrado provides the width
Strength: Great options upfront
Weakness: Questionable defensively
Key tactical question: How many strikers does Pekerman play?
Related articles on Zonal Marking: