Book recommendations
This section is dedicated to book recommendations…
BOOKS ON TACTICS, COACHING AND STATS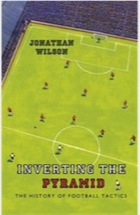 Inverting the Pyramid, Jonathan Wilson
The daddy of all football tactics books. Explains the development of formations and systems from the frenetic 1-2-7 shape used in early British football in the 19th Century, right through to the strikerless systems used in recent years by Roma and Manchester United.
But it isn't a coaching manual, it's a historical account of how football has unfolded throughout the decades – bringing to life the great Hungary side of the 1950s by demonstrating quite how differently they approached the game, and outlining why Brazil were so fabulous to watch in the 1970s.
Direct links: Buy Inverting the Pyramid at Amazon.co.uk or 
Amazon.com (US)
or or Amazon.ca or 
Amazon.de or 
Amazon.fr
How to Score, Ken Bray
Takes a scientific approach to analysing football games – for example, it explains how to put the optimal amount of swerve on a football at a free-kick.
Tactically it's most interesting in the first two chapters, it explains the development of football tactics in a briefer way than Inverting The Pyramid, although it is no replacement for that book and explains it in a more matter-of-fact way. The chapters about set-pieces are also interesting, and the highlight is the long-overdue analysis of penalty shoot-outs.
Direct links: Buy How to Score at Amazon.co.uk or
Amazon.com (US)
or Amazon.ca or 
Amazon.de or 
Amazon.fr
Teambuilding, Rinus Michels
One of the most legendary books about a football team, its style and its tactics. Michels was the father of Total Football, and this book spends a lot of time reminiscing about his coaching career, but of more interest is his thoughts about the functions of the team, and there are also training drills in there too.
The book can be difficult to find – certainly brand new editions are – but it's well worth finding a second hand copy. Few other managers have gone to such length to explain their thinking, and very few as successful as Michels. Good reading in conjunction with A Perfect Orange, below.
Direct links: Buy Teambuilding at Amazon.co.uk
or Amazon.com (US)
or Amazon.ca
or Amazon.de
or Amazon.fr
Attacking Soccer, Massimo Lucchesi
A dream of a book for those interested in the theoretical concepts behind tactics and formations. It doesn't focus upon actual matches, particular teams or coaches. Instead, it lays out how different formations line up against each other.
As the title suggests, it focuses on how to break down the opposition, a welcome break from many tactics and coaching books which merely look at how to set out defensively. It also features diagrams on every page to break up what might otherwise seem a difficult read.
Direct links: Buy Attacking Soccer on Amazon.co.uk
or Amazon.com (US)
or Amazon.ca or 
Amazon.de or 
Amazon.fr
Why England Lose / Soccernomics, Simon Kuper
Or, to give it its full name outside the UK, "Soccernomics: Why England Loses, Why Germany and Brazil Win, and Why the U.S., Japan, Australia, Turkey – and Even Iraq – Are Destined to Become the Kings of the World's Most Popular Sport."
Not strictly about tactics (or even about tactics at all, really), but takes an interesting approach to football writing by dealing with statistics and economics, in relation to topics such as when to buy and sell players, and how goalkeepers have started to prepare more effectively for penalty shoot-outs.
Direct links: Buy Why England Lose at Amazon.co.uk
or Amazon.com (US) or Amazon.ca or 
Amazon.de
or Amazon.fr
Pay As You Play, Paul Tomkins
An interesting book comparing the transfer market records of every Premier League manager since the league was formed in 1992, and coming up with a way to measure their success based upon their total transfer market outlay, adjusted to take account of inflation.
Has a section on every club and every manager to have competed in the Premier League (ZM contributed passages on a couple of the coaches) and also has various tables and charts – good reading if you're interested in the financial side of the game.
Direct links: Buy Pay As You Play on Amazon.co.uk
or Amazon.com (US)
or Amazon.ca
or Amazon.de
or Amazon.fr
Soccer Modern Tactics, Alessandro Zauli
This should be one of the greatest books on football. It analyses formations and tactics and interviews some of the best coaches in the world including Carlo Ancelotti, Marcello Lippi, Arrigo Sacchi and talks to them specifically about their tactical outlook.
It also uses diagrams on almost every page, which is very welcome. Its downfall comes because the book is translated so poorly from Italian to English, which is very frustrating. The text is still readable, and if you can get over the poor translation, it's a fascinating read.
Direct links: Buy Soccer Modern Tactics at Amazon.co.uk or 
Amazon.com (US) or 
Amazon.ca or 
Amazon.de
or Amazon.fr
Football and Chess, Adam Wells
How many times has a cautious tactical battle been described by the commentators as something like 'a game of chess' between the two managers? This site treats almost every match and footballing situation like that, and this book outlines why.
Taking both games together, it outlines the similarities under different subjects – creating space, stretching the defence, pressing, build-up play, dominating the midfield, using width – and explains why the two are similar. It also brings in classic matches from both games. No prior knowledge of chess is needed…
Direct links: Buy Football and Chess at Amazon.co.uk or
Amazon.com (US)
or Amazon.ca
or Amazon.de or 
Amazon.fr
Coaching the 4-4-2, Floriano Marziali and Vincenzo Mora
This is a coaching book rather than a nice light read, focusing purely upon a 4-4-2, primarily about what positions the defenders should take up in what situations, depending upon where the ball is. More than half the book consists of diagrams.
The downside is that it is entirely about the 4-4-2 formation – written in 1997, some of this can seem slightly outdated considering how many sides now play 4-3-3 or 4-2-3-1 systems. Still, it mainly looks at the defence, and with a back four still overwhelmingly popular, it's a useful resource.
Direct links: Buy Coaching the 4-4-2 on Amazon.co.uk
or Amazon.com (US)
or Amazon.ca or 
Amazon.de or 
Amazon.fr
Defensive soccer tactics, Jens Bangsbo and Birger Peitersen
Basically a coaching manual, but rather than simply offering drills (this makes up about half of the book) it also offers an overview of general subjects, and explains the differences between, and strengths and weaknesses of, zonal and man-to-man marking and covering.
It's not biased towards one system or the other, but it does offer an excellent overview of how to defend zonally in open play. It is all in relation to the training ground and how a coach can get his team to concede fewer goals, but a read of it makes you more aware of defensive movements within professional games.
Direct links: Buy Defensive Soccer Tactics at Amazon.co.uk
or Amazon.com (US) or 
Amazon.ca
or Amazon.de or 
Amazon.fr
How to Coach a Soccer Team, Tony Carr
Tony Carr has been in charge of West Ham's academy for decades. Of England's initial 23-man squad that went to South Africa this summer, seven spent time training under Carr as a youth player – Michael Carrick, Frank Lampard, Joe Cole, John Terry, Glen Johnson, Jermain Defoe and Rio Ferdinand.
This is basically an overall beginners' guide to coaching a side – most of the book contains drills and training methods in easy-to-understand language so is indispensable for a coach at amateur level, but the overall points make it an interesting read in general.
Direct links: Buy How to Coach a Soccer Team at Amazon.co.uk or 
Amazon.com (US)
or Amazon.ca or 
Amazon.de or
Amazon.fr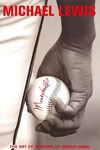 Moneyball, Michael Lewis
As the cover suggests, this isn't a book about football, it's a book about baseball. But the idea translates to any sport – it's a book about statistics, analysis of a particular game, and how to gain an advantage by thinking and acting in a revolutionary way.
You don't really need to know anything about baseball to understand what's going on (ZM has no knowledge of the sport whatsoever), if you're interested in the analytical side of football, you'll find it fascinating. A film was made of the story in 2011, but inevitably the book remains superior.
Direct links: Buy Moneyball at Amazon.co.uk
or Amazon.com
or Amazon.ca
or Amazon.de
or Amazon.fr
BOOKS ON FOOTBALL NATIONS
Brilliant Orange, David Winner
A book about the history and culture of Dutch football. Explains the nature of how the game is played at youth levels in Holland, and puts forward an interesting argument for why the national team has so often underachieved at major tournaments – particularly interesting after the 2010 World Cup campaign.
In tactical terms, it is most interesting when outlining the true nature of the great Total Football system of the 1960s and 1970s, describing a system that was more intelligent, structured and methodical than is often implied in mainstream retrospective analysis.
Direct links: Buy Brilliant Orange at Amazon.co.uk
or Amazon.com (US)
or Amazon.ca
or Amazon.de
or Amazon.fr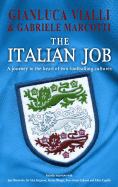 The Italian Job, Gianluca Vialli and Gabriele Marcotti
A top-name footballer linking up with a top-name football journalist to write a collaborative piece, focusing upon the differences between English and Italian football.
The chapter on tactics is very interesting and interviews some of Europe's top managers – Jose Mourinho outlines why his 4-3-3 shape at Chelsea was so effective, Arsene Wenger puts forward the argument that 4-4-2 covers space more effectively than any other system, and Sir Alex Ferguson claims to have never played a system with two out-and-out strikers in his career.
Direct links: Buy The Italian Job at Amazon.co.uk
or Amazon.com (US)
or Amazon.ca or 
Amazon.de
or Amazon.fr
Calcio, John Foot
There seems to be more (English language) quality literature about Italian football than any other footballing culture. This book is a big read and mainly focuses upon the culture and history of Italian football, but it is a great introduction to calcio.
The section about catenaccio and stereotypical Italian defensive-minded play is interesting – Foot puts forward the view that Italians have rarely been more defensive than other nations, they've simply been better at defending, and therefore have relied upon their defensive abilities more than other nations have been able to.
Direct links: Buy Calcio at Amazon.co.uk or Amazon.com (US)
or Amazon.ca or 
Amazon.de
or Amazon.fr
Morbo, Phil Ball
This history of Spanish football came out in the early 2000s and was an interesting read because La Liga had come to the top of the UEFA coefficient standings, whilst Real Madrid had won three European Cups in five years. The national side, however, continued to underachieve.
Following Spain's successes in 2008 and 2010, it's even more enlightening, explaining the traditions and culture of Spanish football, the influence of the Franco regime and the regional differences within the country that have shaped the attitude of the European and World Champions.
Direct links: Buy Morbo at Amazon.co.uk
at Amazon.com (US)
or Amazon.CA or 
Amazon.de or 
Amazon.fr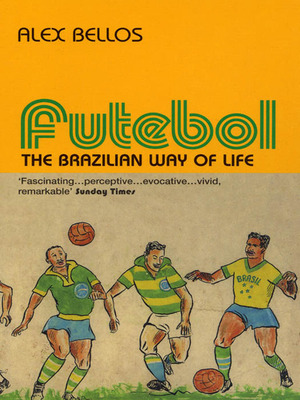 Futebol, Alex Bellos
The best book around about the most successful footballing nation in the world. As with many of these books, the obvious line is that it is 'not just a book about Brazilian football, but also one about Brazilian culture'.
But as interesting as some of the more general parts of the book are, it is at its best when discussing the actual football, after all, Brazil has probably the most distinctive way of playing the game of any national side. The parts about some of the great characters (the likes of Pele and Zico) and the great games, like the 1950 and 1970 World Cup finals – are excellent.
Direct links: Buy Futebol on Amazon.co.uk
or Amazon.com (US)
or Amazon.ca or 
Amazon.de
or Amazon.fr
Behind the Curtain, Jonathan Wilson
A book on Eastern European football, dedicating a chapter each to various different countries: Ukraine, Poland, Hungary, Serbia and Montenegro (as it was then), Slovenia, Croatia, Bosnia, Bulgaria, Romania, Georgia, Armenia, Azerbaijan and Russia.
It's a fairly breathless tour, but the structure of the book means everything is easy to follow. It combines history with personal anecdotes and teaches you an awful amount about countries you know little of – both in simple football terms and on a broader level.
Englischer Fussball, Raphael Honigstein
A book looking at the nature of English football from a German perspective might seem an unusual way to approach the subject, but look at some of England's biggest moments – 1966, 1990, 1996 – and it's interesting to know how they were viewed in Germany.
In those famous defeats in 1990 and 1996 England were defeated on penalties, but in 2010 England were inferior in terms of tactics, fitness, technique and mentality, making this book an even more interesting read. But overall it's simply an honest, brutal but humorous take on English football, regardless of the author's nationality.
Direct links: Buy Englischer Fussball on Amazon.co.uk
or Amazon.com (US) or 
Amazon.ca or 
Amazon.de
or Amazon.fr
Tor, Ulrich Hesse-Lichtenberger
The best book about a footballing nation surprisingly overlooked in a lot of good football literature. The subheading is 'the story of German football' and it is just that – a story rather than a mere history.
Football on the pitch generally takes a backseat, as there is more focus on football in relation to political and cultural events in Germany. From discussing how teams picked up some slightly unusual names to the surprisingly late development of the national league becoming professional, it is perhaps the most comprehensive of any of the 'national history' books on this list.
Direct links: Buy Tor! on Amazon.co.uk or 
Amazon.com (US)
or Amazon.ca or 
Amazon.de
or Amazon.fr
BOOKS ON A SPECIFIC CLUB / PLAYER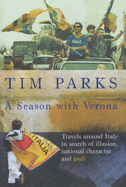 A Season with Verona, Tim Parks
This book has nothing to do with football on the pitch – and there's little or no analysis or discussion of football as a game.
It is, however, a great book about following a football team. Parks travels around Italy for the 2000/01 side with the Hellas Veronas ultras and writes about his experiences. It's as simple as that, but very well done. On another note, it's amazing how many of the players here went onto greater things – Adrian Mutu, Alberto Gilardino, Massimo Oddo, Martin Laursen and Mauro Camoranesi amongst them.
Direct links: Buy A Season With Verona at Amazon.co.uk
or Amazon.com (US)
or Amazon.ca
or Amazon.de or
Amazon.fr
Barca, Jimmy Burns
Barcelona are one of the most fascinating club sides in the world: how they nurture players and create a distinctive, cohesive playing style. Off-pitch political issues are equally important in understanding the nature of the club, and both aspects are covered at length here.
The most interest comes from the Dutch influence on the side, mainly centred upon Johan Cruyff's impact both as a player and a manager. There is a direct line from his era down to the Guardiola years, where Barcelona have established themselves as arguably the most influential side in Europe in terms of playing style.
Direct links: Buy Barca at Amazon.co.uk
or Amazon.com (US)
or Amazon.ca
or Amazon.de or
Amazon.fr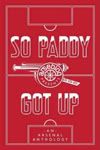 So Paddy Got Up, Various (including ZM)
A compilation of various articles about Arsenal from various writers, put together by the writer of the acclaimed Arseblog site. It includes chapters on the history of the club, on individual players, on finances, on board members and much more.
ZM's contribution is on…tactics, of course. Discussing Arsene Wenger's 15-year reign on the pitch, the evolution of the side he inherited into a team of his own at the turn of the century, and then the attractive but broadly unsuccessful side of the last few years.
Direct links: Arseblog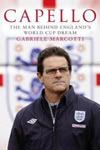 Capello, Gabriele Marcotti
"The man behind England's World Cup dream" is no longer accurate, but this book is an excellent read. Starting with Capello's childhood, moving through his playing career and dissecting his managerial spells around Italy, it's a brilliantly comprehensive biography.
The best bits are when the focus is on his reign at two Italian clubs: Milan, where he took over from the legendary Arrigo Sacchi, and Roma, where he built a fantastic side playing 3-4-1-2 with Francesco Totti as the trequartista and captain.
Direct links: Buy Capello at Amazon.co.uk
or Amazon.com
or Amazon.ca
or Amazon.de
or Amazon.fr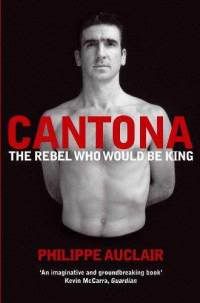 Cantona, Philippe Auclair
A brilliant portrait of one of the most fascinating characters in English football. This is both an ordinary biography and a highly unusual one – it covers Cantona's career from childhood to retirement, but also considers various factors not specific to Cantona's life – musings upon the peculiarity and beauty of football. That's probably appropriate considering the subject of the biography.
Though the peak of his career was spent in England, some of the more fascinating parts of the book involve his difficult relationship with the national side, and his reputation back home.
Direct links: Buy Cantona at Amazon.co.uk
or Amazon.com
or Amazon.ca
or Amazon.de
or Amazon.fr
AND FINALLY…
Related articles on Zonal Marking: